__CASE STUDIES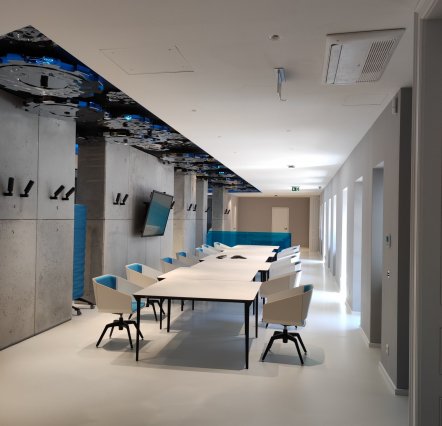 TOPSAN is the company owned by TOP Assets Group and specialises in general contracting, building and refurbishing. Their new headquater was built in the heart of Vienna.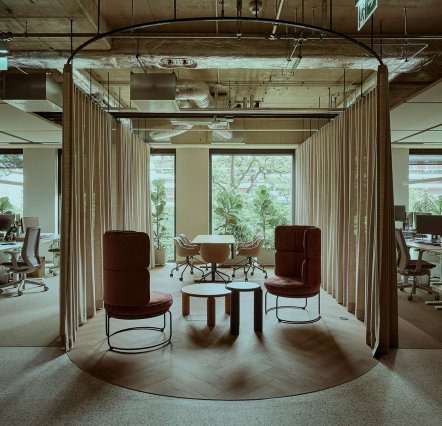 Archicom, a reputable developer, has recently established a brand-new office in the MidPoint71 building situated in the vibrant city of Wrocław.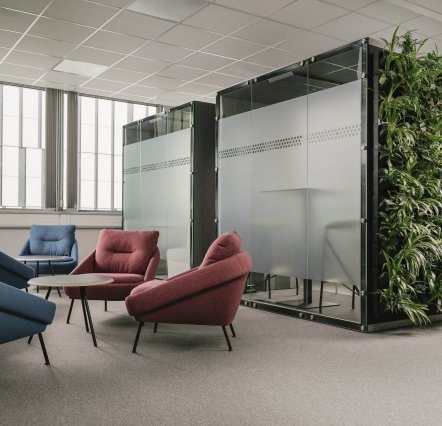 The interior design for a Scandinavian company operating in the maritime market in Szczecin included the development of five floors in an office building with an area of 2,800 m2.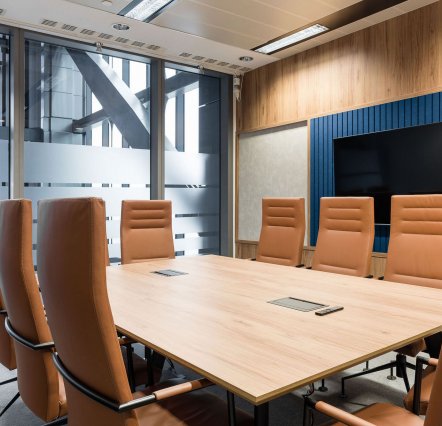 At the end of 2022, Bouygues Immobilier Polska moved its headquarters to the Rondo 1 office building in Warsaw. This building is the first European skyscraper with LEED Platinum environmental certification.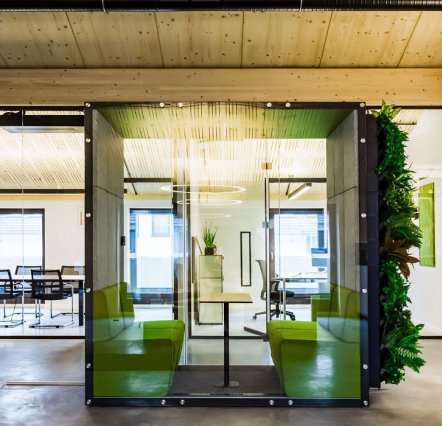 Global Climate is a leading software provider for automated CO2 balances and ESG ratings. They make sustainability measurable for companies, which is the basis for any sustainable corporate strategy. The motto for the new office is "Green Office&q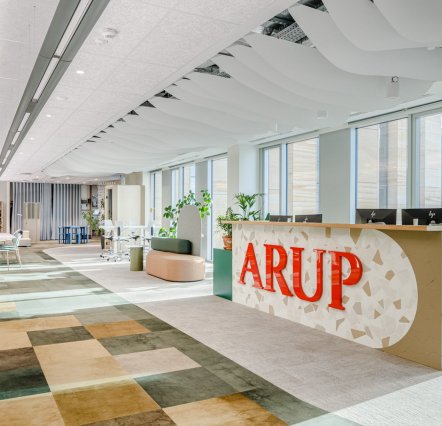 Together with Arup and Workplace, we are creating a new direction in design. A new Arup office space has been created in Warsaw. Centred around the regeneration of people and the planet. The project involved dozens of experts of various specialisations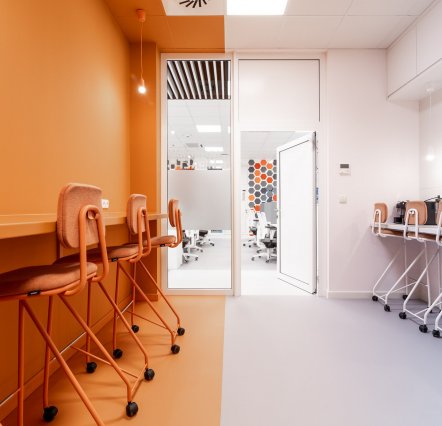 The manufacturing company in the Greater Poland Voivodeship boasts an exceptional working environment. The office space is modern and sophisticated, featuring bright and spacious areas that are tastefully adorned with chic white and grey tones...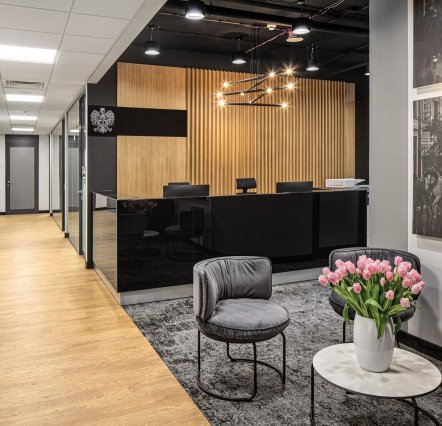 The new office of a recognized Warsaw law firm highlights the character of the company in a noncommittal way. It is an elegant, modern, but also universal interior.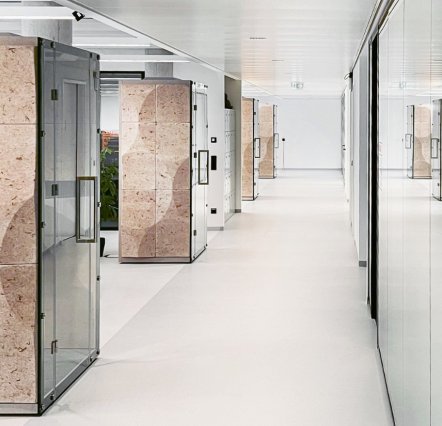 Capmo, the construction industry disruptor founded in 2018, has moved into a new office and equipped part of it with their sustainable VANK_ELLIPSE_BIO_BOX single pods.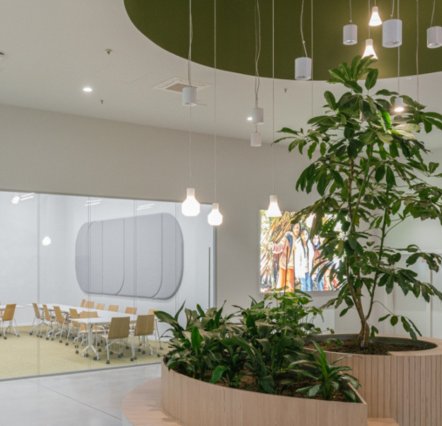 LPP is a fashion industry leader, currently operating in nearly 40 foreign markets. It is one of the fastest growing clothing companies in the CEE region.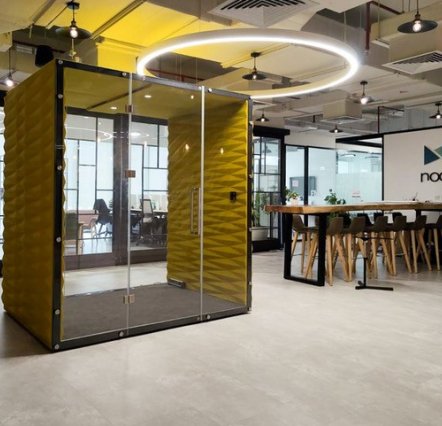 Nook coworking in Dubai is dedicated to wellness and sports businesses. It has amazing spaces to work, hold meetings, have consultations with clients, deliver classes, or host an event - seminar, or workshop.
Columbus Energy is one of the fastest-growing renewable energy and green companies in Poland and is currently located in a building that has achieved a very good level of BREEAM environmental certification.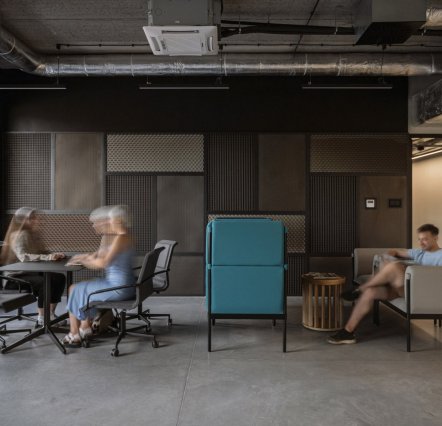 The eNStudios building in Poznań – a place for game, photo, video, and music creators – houses 21 serviced offices for which a number of supporting features has been designed.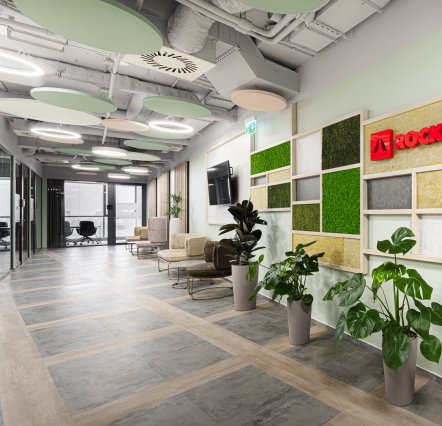 The RING collection in BREVE fabric was arranged at the GBS office of the Rockwool Group in Warsaw. "There is a balance in this project. The office is not overdone or sugary.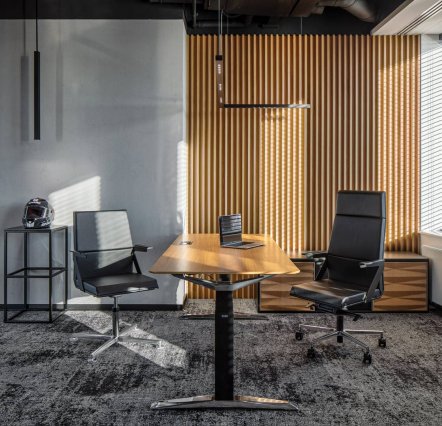 When designing and furnishing the new office, he designer had in mind: the representative function of the office and, at the same time, the workspace as a show office for future tenants of the building.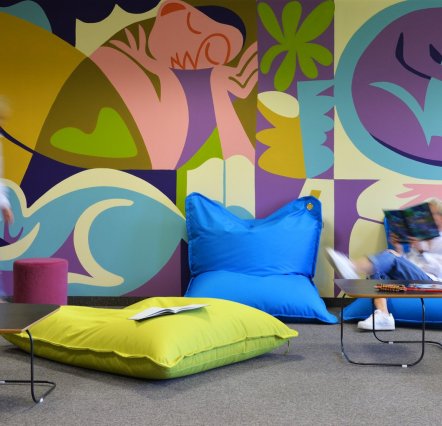 We are very happy that we could help to equip an Ukrainian school in Warsaw. The school was built in an adopted office building and we assembled recycled furniture: poufs, chair and tables. We used fabric leftovers in bright colors, components left ove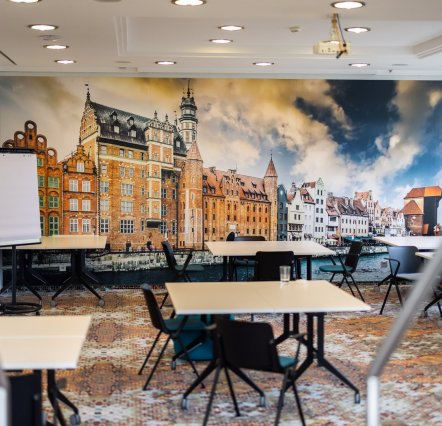 "Welcome to your playground" is the theme that Smartvillage uses to offer workplaces that are mainly about hospitality, a sense of community, and inspiration.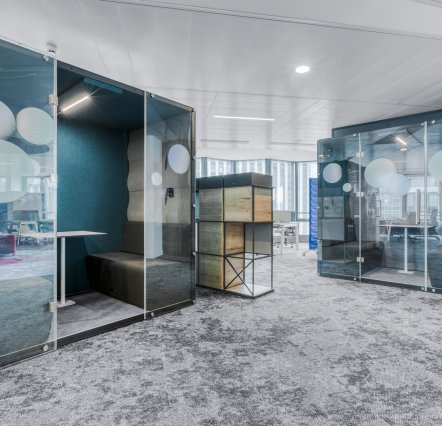 Atos is a French multinational information technology (IT) service and consulting company headquartered in Bezons, France and offices worldwide.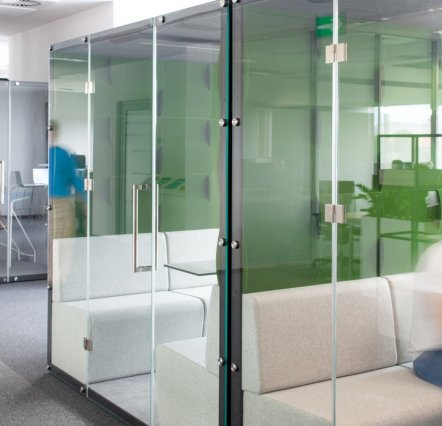 The changes that have been made to KRUK S.A.'s office spaces aim to encourage employees to work more closely together, carry out joint projects, support each other in their daily operations, and learn from each other.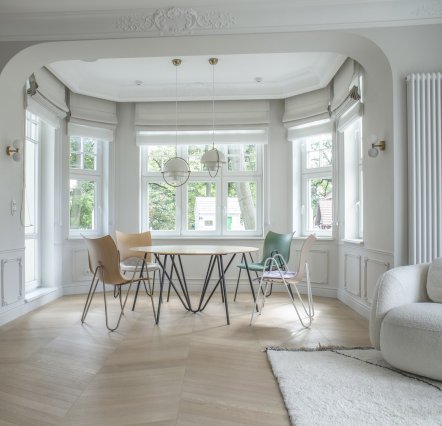 The PEEL collection has become a permanent fixture in the "House with a Soul", home to interior designer and architect Katarzyna Wietecha, who runs the MO HOME brand.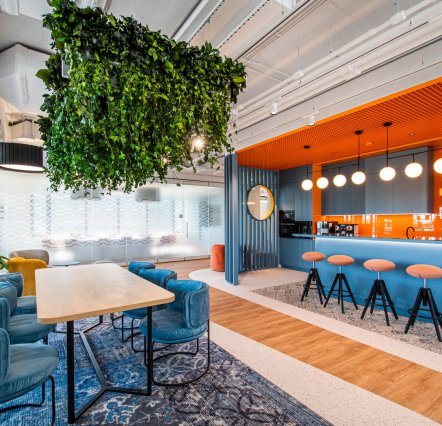 An amazing case study in line with the idea of circular economy. The meeting rooms at the headquarters of Orange Polska in Warsaw are furnished with chairs that were tailor-made for Orange.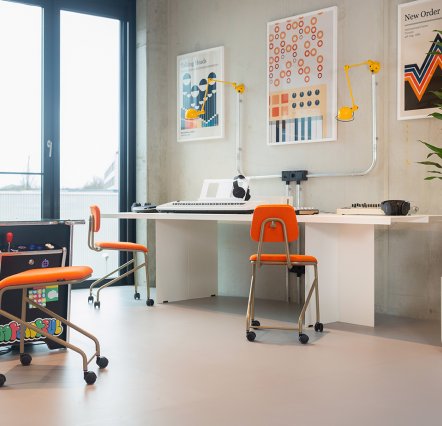 Toi Toi Toi Creative Studio have created a finely balanced fit-out that preserves the creative start-up energy Contentful was built on while setting it up as a progressive workplace for the future.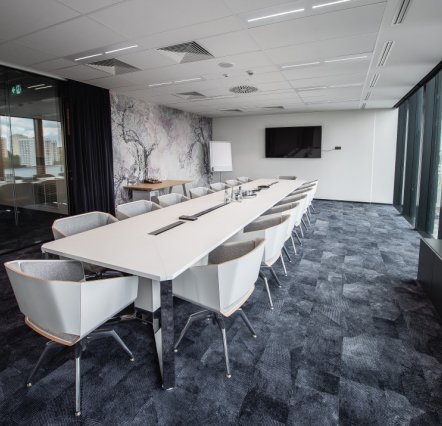 The design of the law firm's office is very feminine because of the all-lady staff working there. Various shades of pink, ranging from powder to magenta, dominate the floor and are present on many surfaces.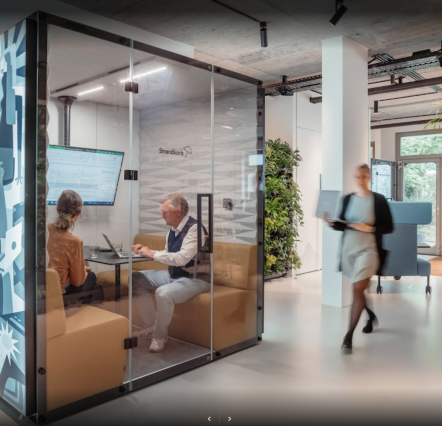 From their offices in Munich, Berlin, and Cologne they develope project visions, identify employee needs, and translate them into a goal-oriented workplace concept.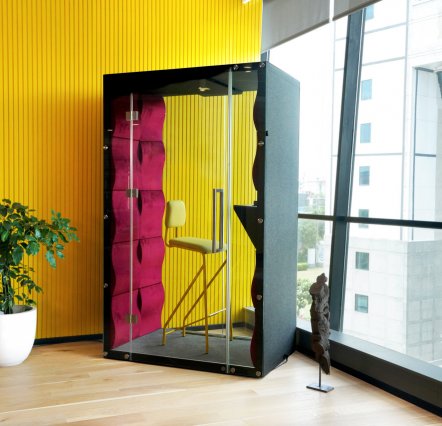 For Nestle in India, we supplied 14 boxes finished with WAVE panels upholstered in velour. The pods were equipped with high, ergonomic VANK_CO co-chairs with a characteristic sloping seat.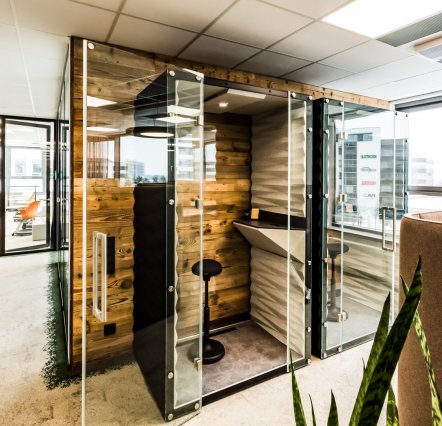 Business Campus Management GmbH is a company that leases and manages premium, high-quality business facilities. Its 700-square-metre office in Munich offers countless opportunities to work in an agile, remote, creative, and collaborative way.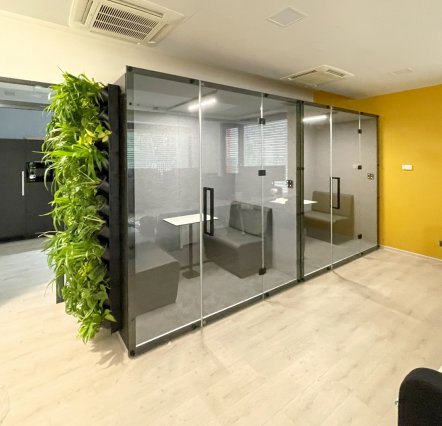 GTS ALIVE's business is about student status verification and the continued development of digital identity in a mobile solution, especially for the academic sector. One of their offices is located in the centre of Prague.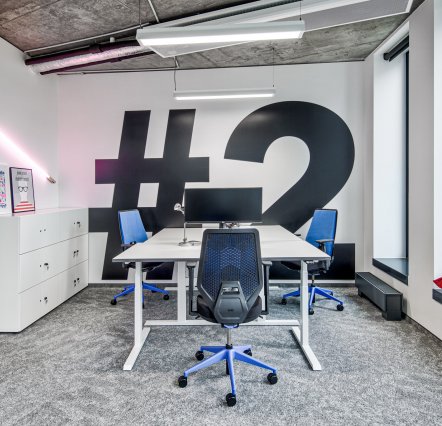 The joint creative efforts of the design studio and the client (STM CYBER in Warsaw) resulted in a design that perfectly reflects the nature and profile of the company.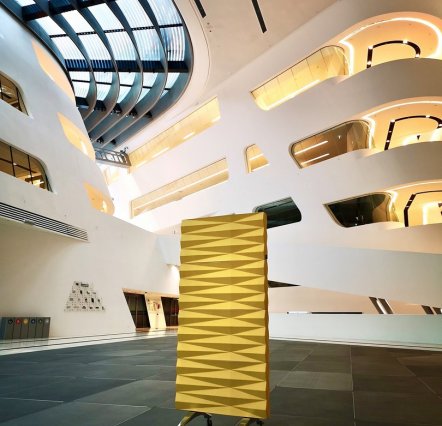 The Vienna University of Economics and Business is Europe's largest higher education institution teaching mainly business and economics. Its Library and Learning Centre, designed by Zaha Hadid, is a true work of architectural art.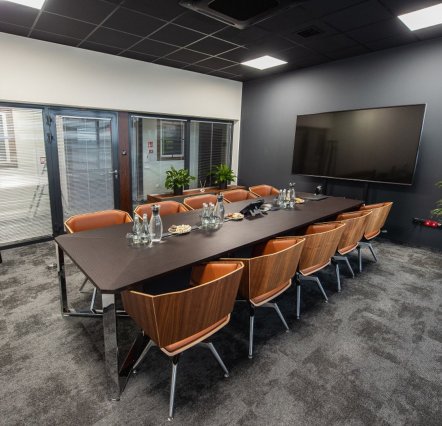 EKOENEREGTICS employees are driven by the desire to create innovative solutions and motivated by the introduction of zero-emission public transportation.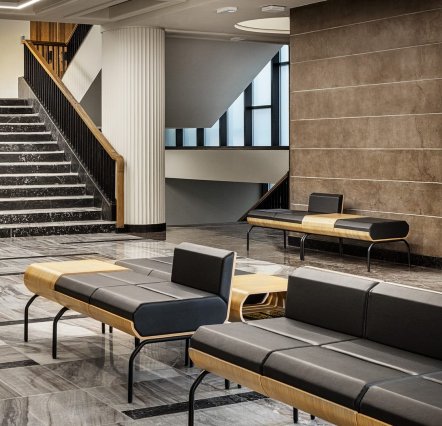 The Enigma Cipher Centre is an extraordinary place – a unique exhibition which engages visitors and presents the story of the breaking of the Enigma code and the ways of encrypting messages developed over the centuries.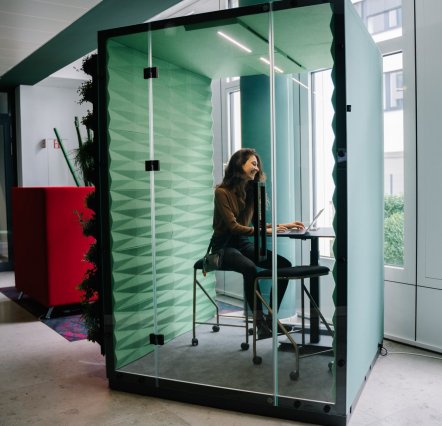 During the COVID-19 pandemic, after 1.5 years of working primarily from home, we supported MorphoSys, a biopharmaceutical company based near Munich.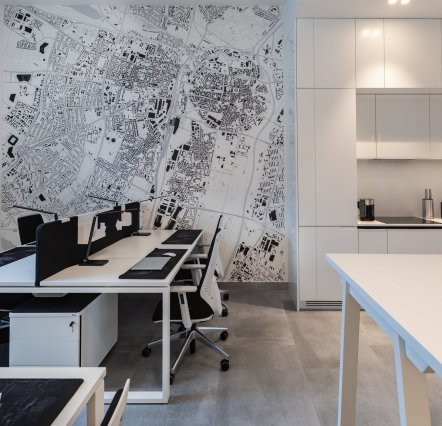 Light-grey VANK_V6 swivel chairs with black upholstery have been 'hired' to 'work' at the new office of NESC – a company specializing in SAP implementation.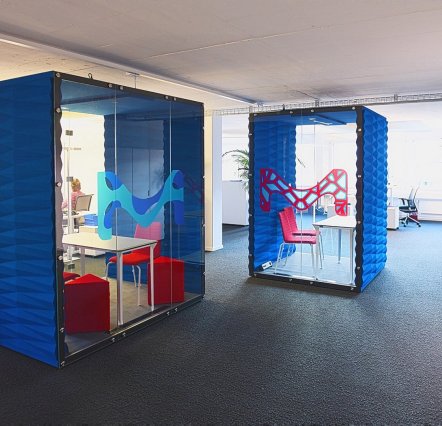 The safe blue and red acoustic oases of peace – VANK_DIAMOND pods – support the employees of the Swiss branch of MERCK GROUP in their daily work.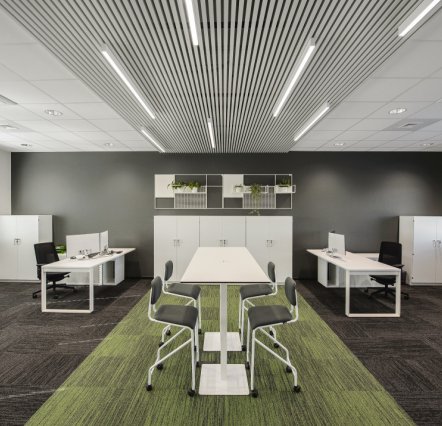 WPBM Mój Dom S.A. is a Wrocław-based construction company that offers apartments in the most attractive districts of Wrocław.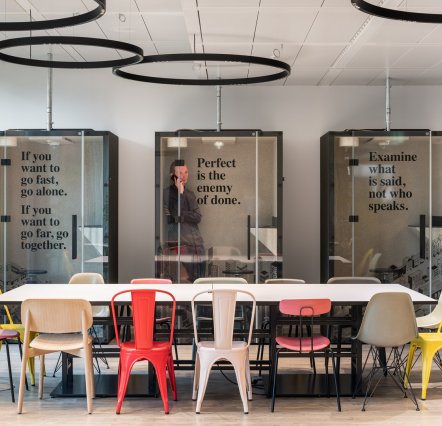 The VANK_FLAT_BOX collection of acoustic pods with neutral walls inside and outside the pod was used in a design that won two German Design Awards. The rooms feature custom-made original motivational slogans affixed to glass pod doors.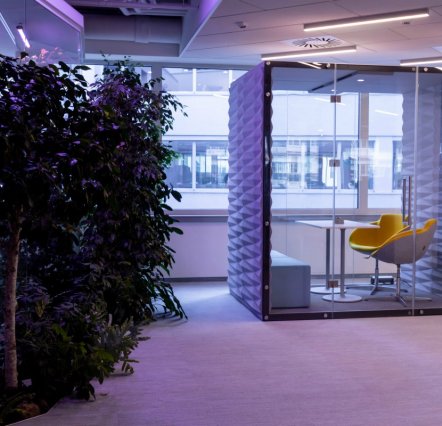 Light purple VANK_DIAMOND_BOX for 4 people was arranged in SKANSKA Hungary office in Budapest. This elegant colour has a calming effect and can relieve stress. It is not without reason that purple is associated with spirituality and mysticism.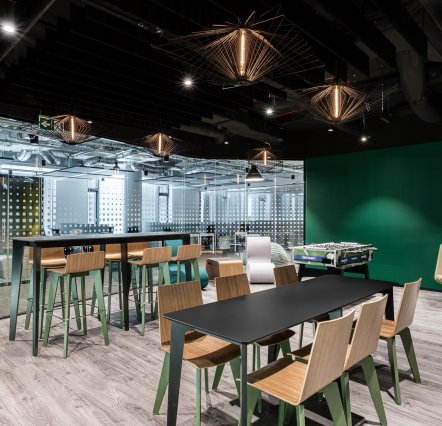 WAVE_BOX acoustic pods, VANK_KRAK barstools, chairs, and tables, VANK_TINI conference chairs, and VANK_SITI and DRONN armchairs have all become part of this carefully thought-out space, which offers great acoustic performance and is home to Santander.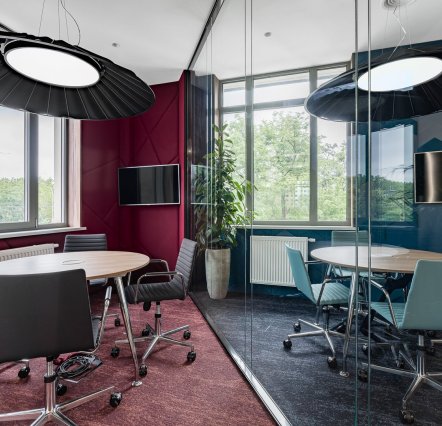 The office of the Wrocław branch of Tias is a diverse space, abounding in custom solutions. The designer, Andrzej Nowicki, struck a balance between loft and modern styles, between naturalness and elegance.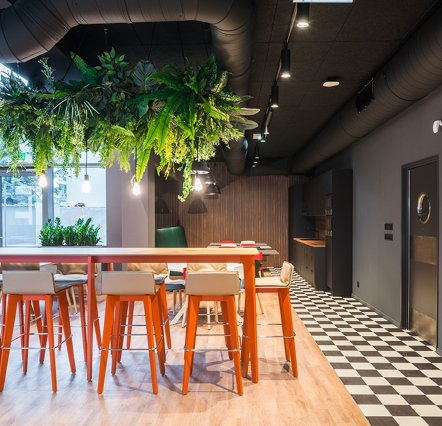 VANK_KRAK barstools and high meeting tables, MONT soft acoustic sofas, SITI ergonomic armchairs, and a PIGI round table make up the landscape of the new office of TECHLAND – a Polish game developer and publisher based in Wrocław.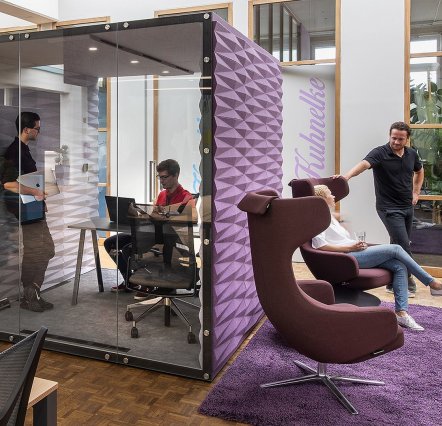 An example of a coworking space in a small town (only over 10,000 residents). The name 6280.ch Coworking Hochdorf comes from the zip code of Hochdorf, near Lucerne, Switzerland.