The trends we can see in the world of design clearly reveal our desire for stability, well-being, comfort, and cosiness. We act consciously to take good care of ourselves and the planet, and turn to slow and circular design. Brands are rethinking their processes as well as the life cycles and carbon footprint of their products. From sustainable materials to wave-like shapes associated with water and the ocean, feelings of calm and relaxation, we highlight the major design trends for public interior, office, and home environments to keep an eye on in 2023.
1. IMPERFECT SURFACES AND ORGANIC MATERIALS
This year's trends are less inspired by the lushness of nature and focus instead on its irregularity and imperfection. Organic material textures, irregular and rough surfaces inspire more confidence than the spick-and-span, shiny, smooth finishes of synthetics. The beauty of imperfection has come to be appreciated more than ever. Elements such as stone, wood, fibres, and natural textured surfaces work together and create interesting layers. An example of an eco-friendly material with a heterogeneous structure is VANK_BIO - made from flax and hemp fibres. Acoustic panels made from this material are an essential feature of acoustic artworks, wall compositions, mobile walls, and office pods. The matte material is available in two colours: beige and brown. The imperfection and uniqueness of the surface results here from the inherent properties of the bio-composite and offers new value. Also, a matte finish brings cosiness and homely warmth to mind. When it comes to function, VANK_BIO, as a typical porous material made of bast fibres, contains diverse channels and cavities that allow sound waves to penetrate into the structure, which makes it perform well in terms of acoustics.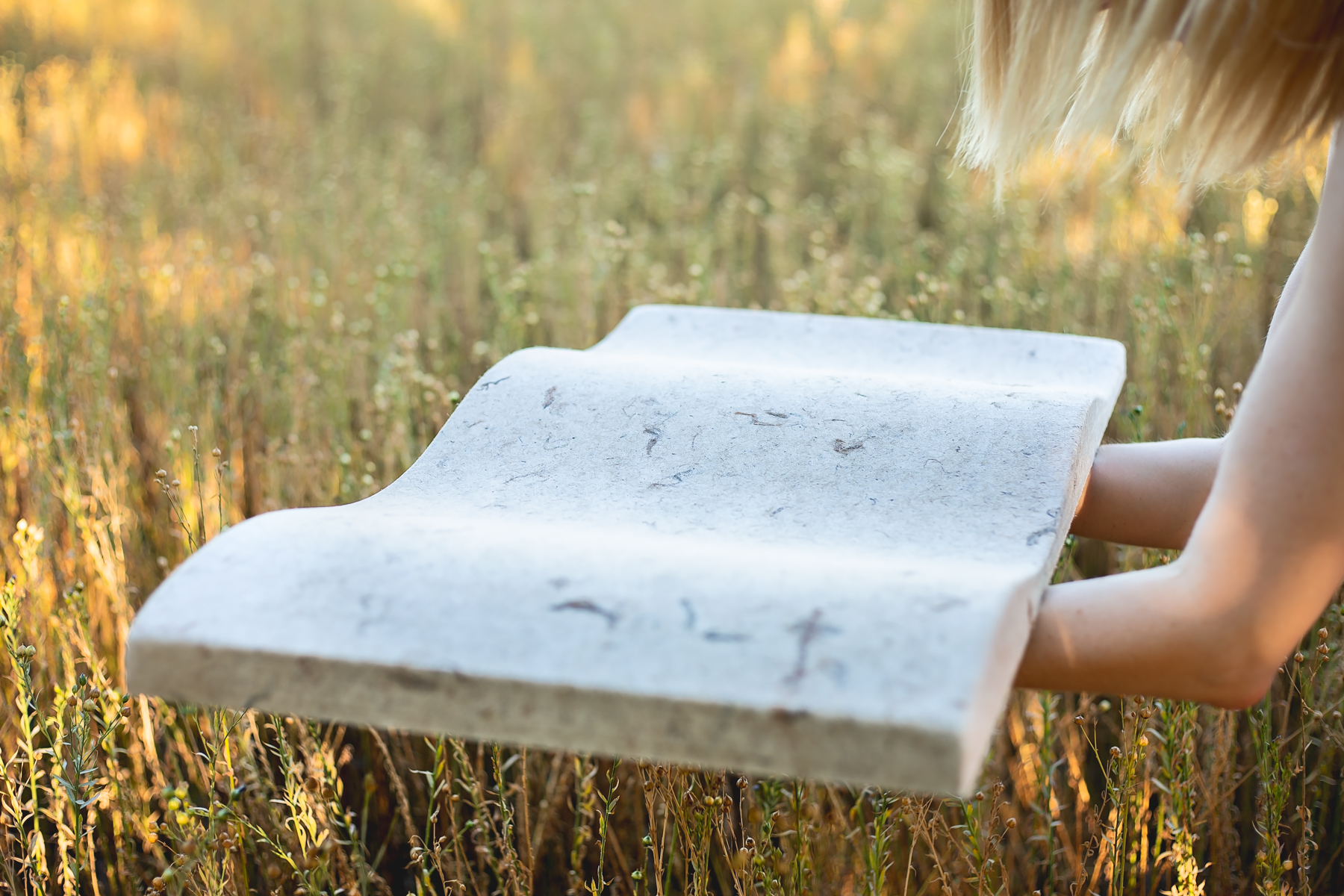 An acoustic panel finished in the VANK_WAVE_BIO_light material made of fibrous plants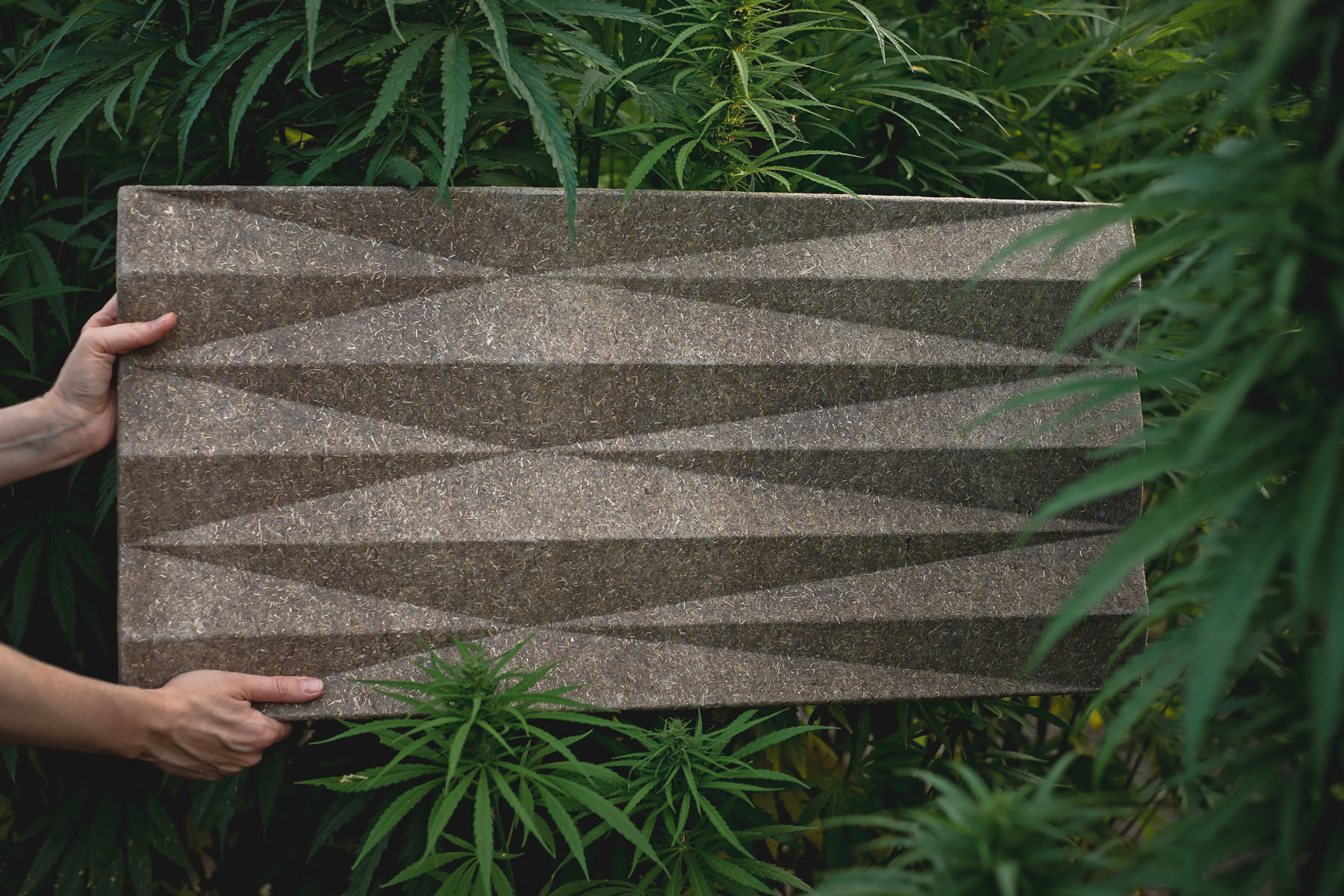 An acoustic panel finished in the VANK_DIAMOND_BIO_light material made of fibrous plants
2. WELL-BEING and WELLNESS
The trend of wellness and well-being has already made a big impact on interior design - and looks like it will continue to do so. People constantly have to deal with stressful situations, bad news, and global issues. Interior spaces will therefore increasingly be seen as places to seek comfort. From meditation, yoga or self-care rooms to indoor gardens, these new personal sanctuaries will be there to help people recover and take good care of their health. The need for well-being is satisfied by products of natural origin — products that are safe and human-friendly. An example of biodesign in practice is the collection of VANK panels available in 5 shapes. Thanks to the natural colour scheme and the geometric rhythm of the panels, the interior is full of harmony.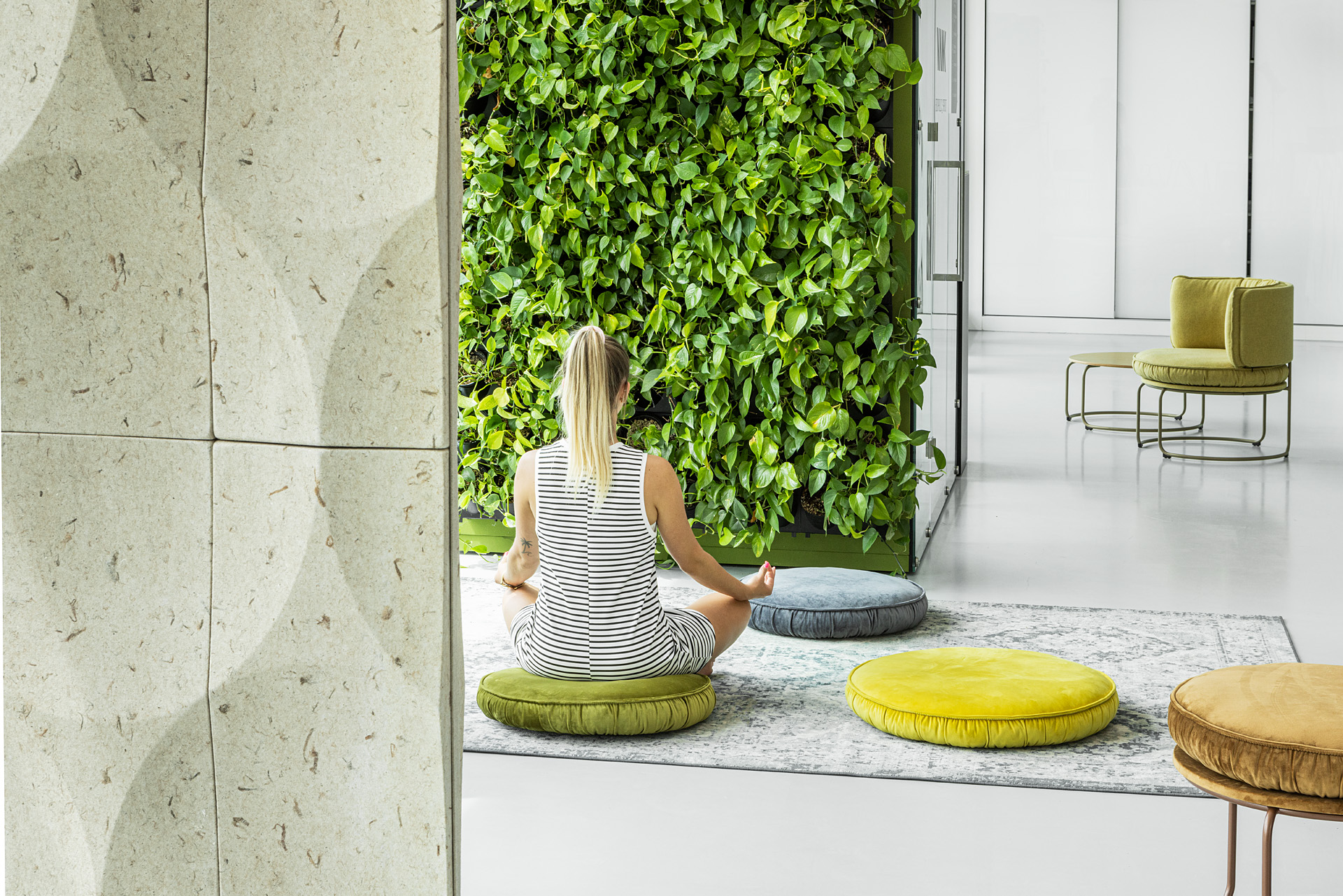 A VANK_ELLIPSE_BIO_light mobile wall and VANK_RING chair cushions for meditation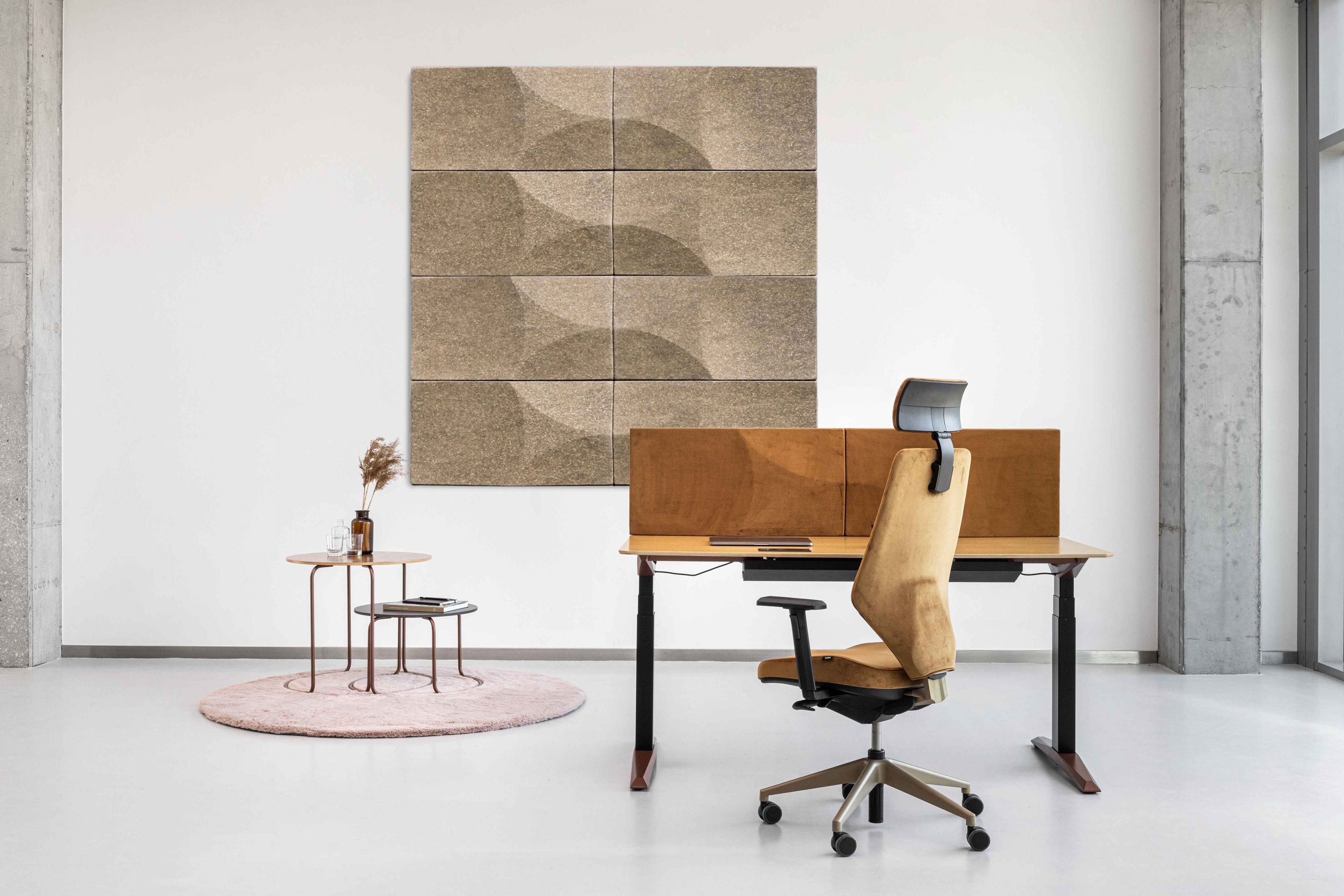 A ready acoustic art panel composed of VANK_ELLIPSE_BIO_dark panels
3. SOCIAL SPACES
Humans are social creatures by nature. After years of little opportunity to get together, it's safe to say that seating designed with team-building, interaction, and less-formal, casual meetings in mind will continue to grow in popularity in 2023. The right furniture arrangements encourage us to close the computer and engage in authentic conversations. In addition, round shapes, high, soft, and encompassing backrests make us feel safe and benefit from acoustic comfort conducive to the exchange of thoughts and ideas.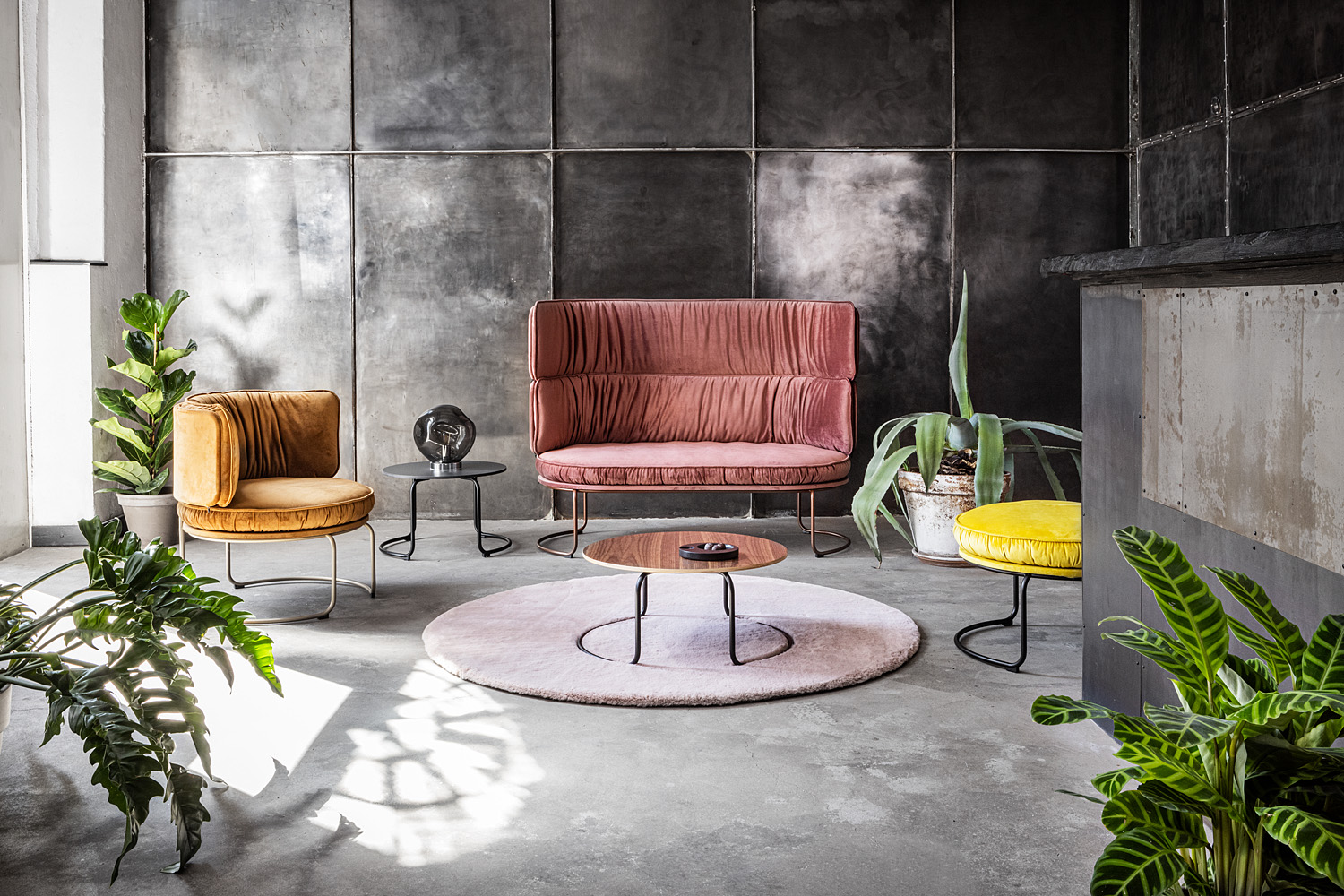 VANK_RING - a sofa with a high backrest, a round armchair, and a pouf
4. SHAPESHIFTING WORKPLACES AND CUSTOM HOME OFFICES
Today's work environments are more multidimensional than ever. Work happens in many places. Different urban and suburban spaces are being adapted to respond to this post-pandemic phenomenon. The possibility of furnishing an office the agile way, in line with the "office everywhere" concept, became especially important during the health crisis and has since remained a mainstay of the hybrid work model. In traditional workplaces, we focus on mobility and the possibility to change or rearrange spaces - also by company employees themselves. At home, in turn, we invest in solutions that let us work to the best of our ability and pursue our hobbies, but adapted to future changes at the same time. Vacation suites are adapted to function as offices for months of remote work, which means they need to have a motivating effect - achieved through the incorporation of professional office furnishings.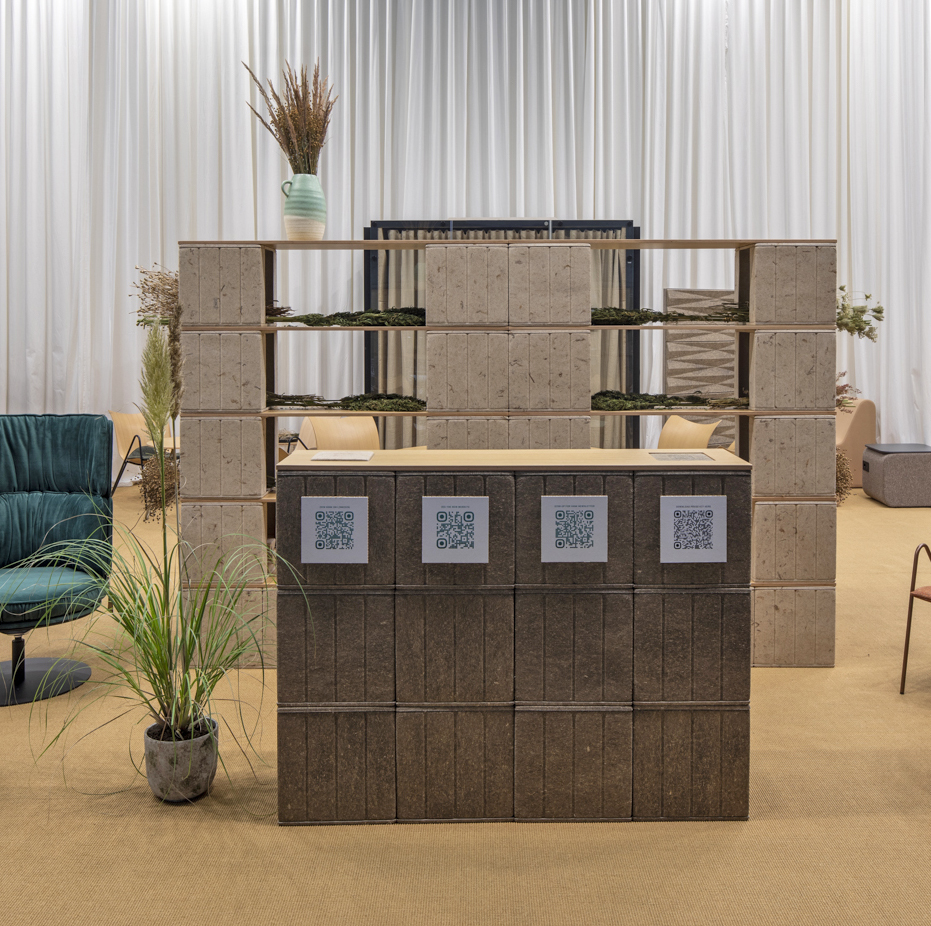 A modular space dividing rack and a modular counter built from a single VANK_CUBE_BIO unit
5. ACCESSIBLE DESIGN
Accessible and user-friendly design for a wide range of people, including those with disabilities and the neurodiverse, allows workplaces to boost the creativity and efficiency of individuals - and lets companies stay innovative and competitive. Different types of minds can complement each other and help each other make the most of their potential. Such an approach to interior design takes into account the need for quiet work zones or rooms for on-the-go, unscheduled meetings, places of relaxation, clearly labelled zones and corridors, the possibility to control sound and light, as well as well-thought-out, subdued or stimulating colour schemes. Such spaces can be easily created with the use of mobile acoustic walls and mobile acoustic rooms - VANK pods. They are perfect for solo focused work, high-quality video conferencing or confidential open-space meetings.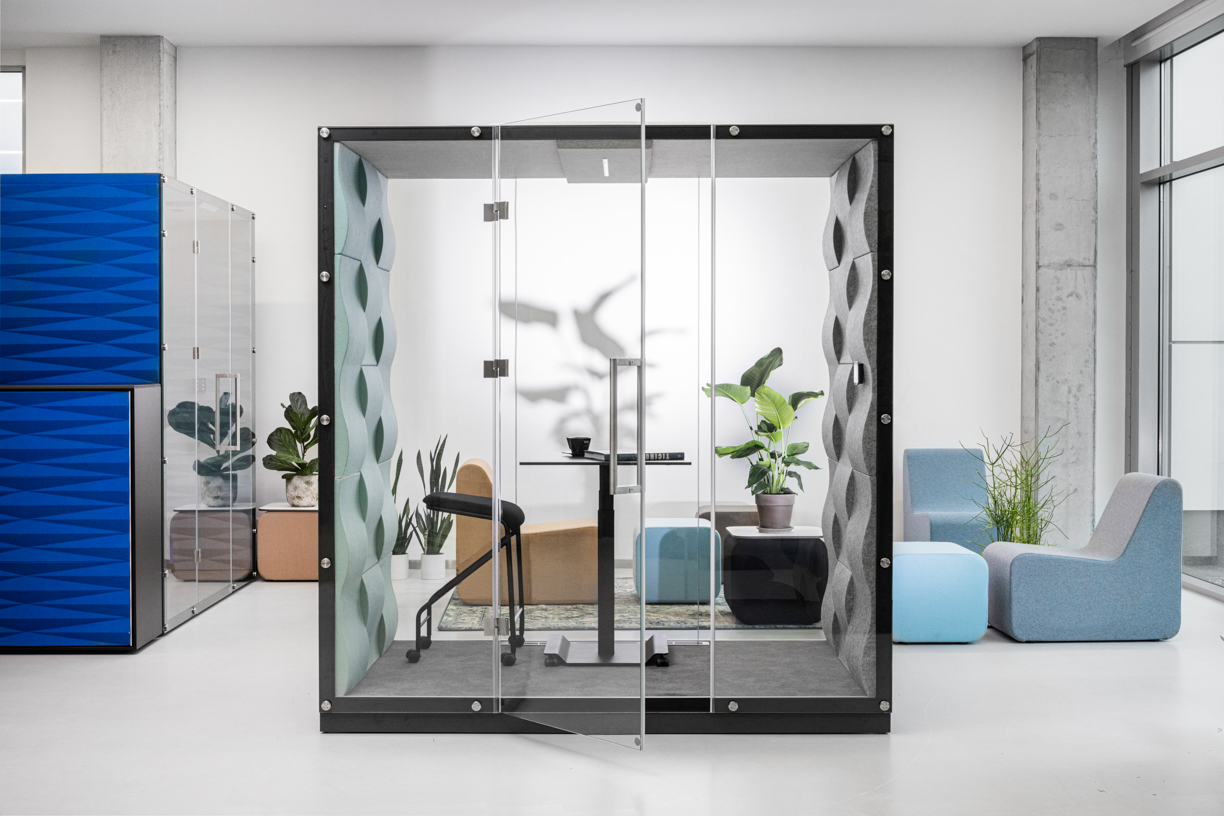 A VANK_WAVE_BOX with furniture and acoustic panels inside, featuring adjustable lighting and ventilation systems
6. CONVERSIONS AND RENOVATIONS
Transformations and conversions are a trend that brings the potential inherent in buildings to light and redefines the reality of today's workplace. Also, leaving surfaces as they are after renovation, with unfinished plastering and exposed bricks and pipes - or making use of the natural qualities of more sustainable, textured materials - will continue to be popular in 2023. An example of an interior renovation project is the design of the Orange offices in Warsaw by Jander Kabza Architects studio from Łódź. As part of this project, VANK reupholstered the chairs supplied in the past and used since then instead of manufacturing new ones.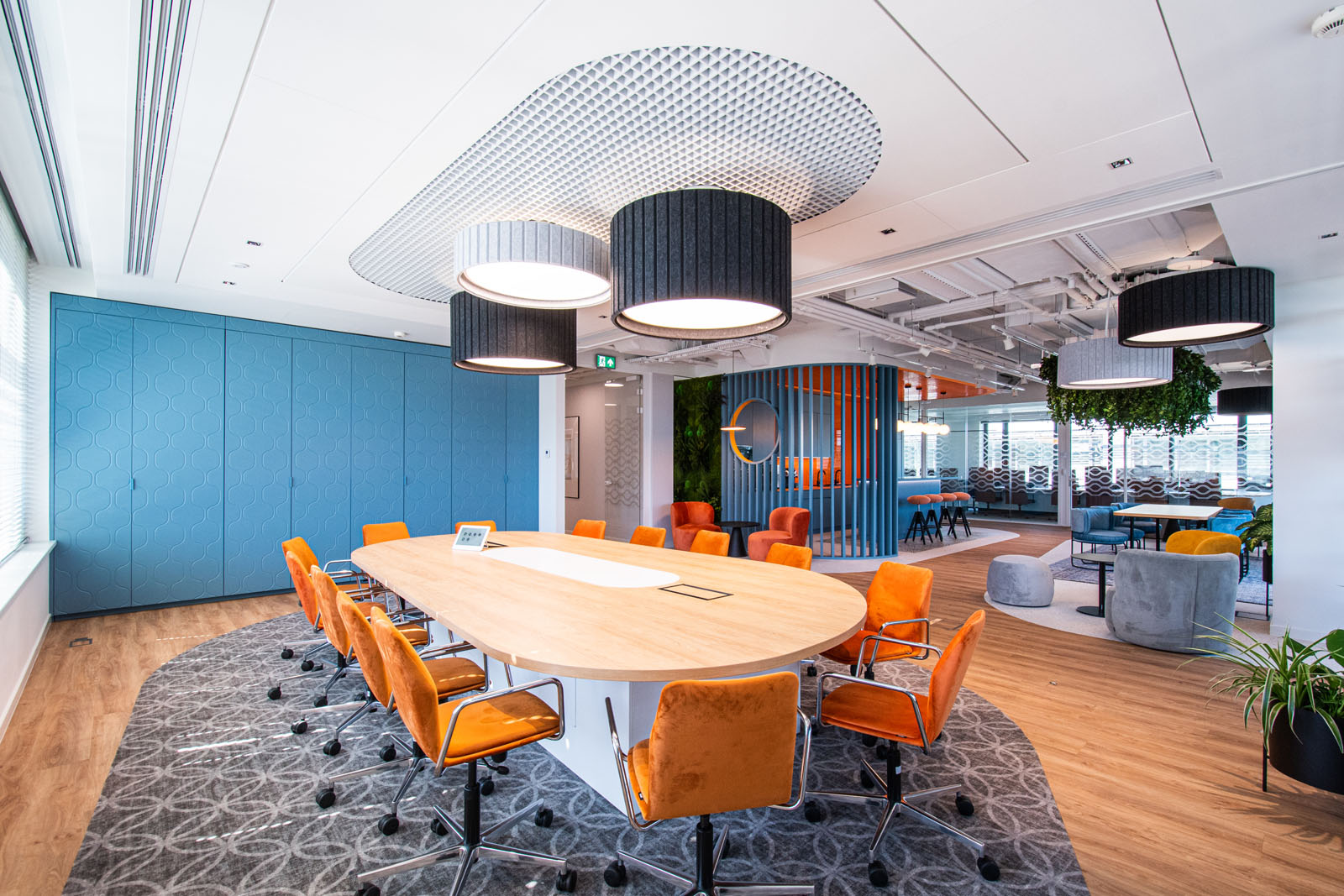 A meeting room with refurbished conference chairs at Orange Polska, Warsaw
7. ART DECO
The design styles of the past making a big comeback is a thing, there's no doubt about it. This year, we will be shifting from minimalist and cold interiors to ornate, detail-rich environments. We'll see a renewed interest in the art deco style, whose name comes from the French expression Arts Décoratifs. This style combines different textures and materials and makes use use of geometric figures and all and any square-, triangle-, semicircle- or rhombus-shaped ornaments arranged in repetitive patterns. Expect to see various shades of gold combined with black, bottle green, red or navy blue.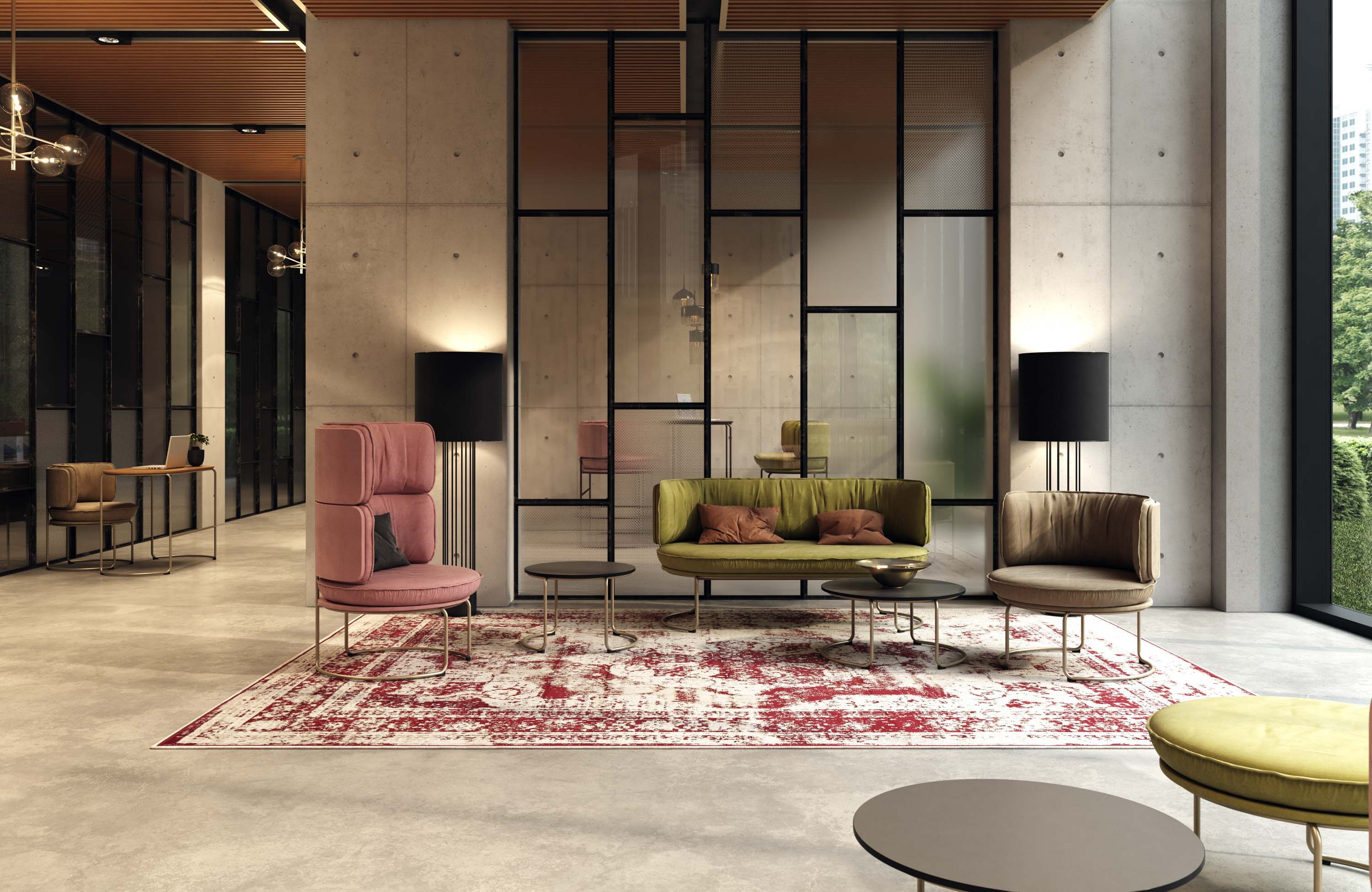 VANK_RING high-backrest armchairs, sofa, and chair. A collection inspired by the shape of a circle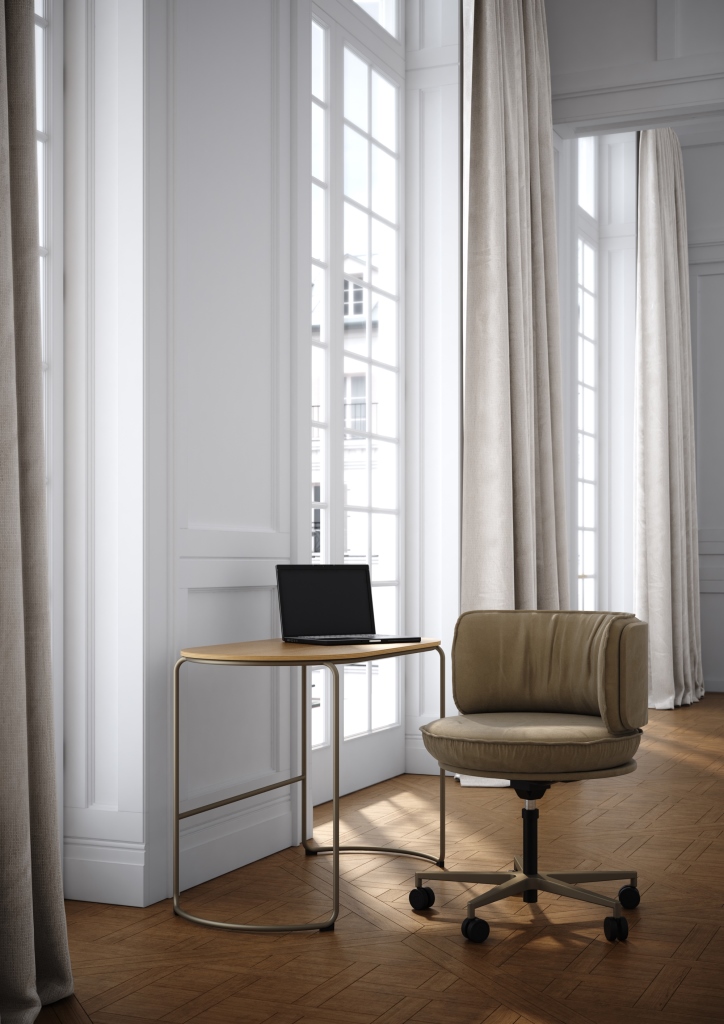 An oval desk and an office swivel chair - VANK_RING
8. DARK WOOD
Wooden furniture or furniture finished with natural veneer gives us a sense of connection with the original, earliest human environment. Now we are turning again to dark wood, which we perceive as more refined, serious, sophisticated, and elegant. Furniture with walnut veneer, whose interesting grain pattern is bound to become a great eye-catcher, is becoming especially popular.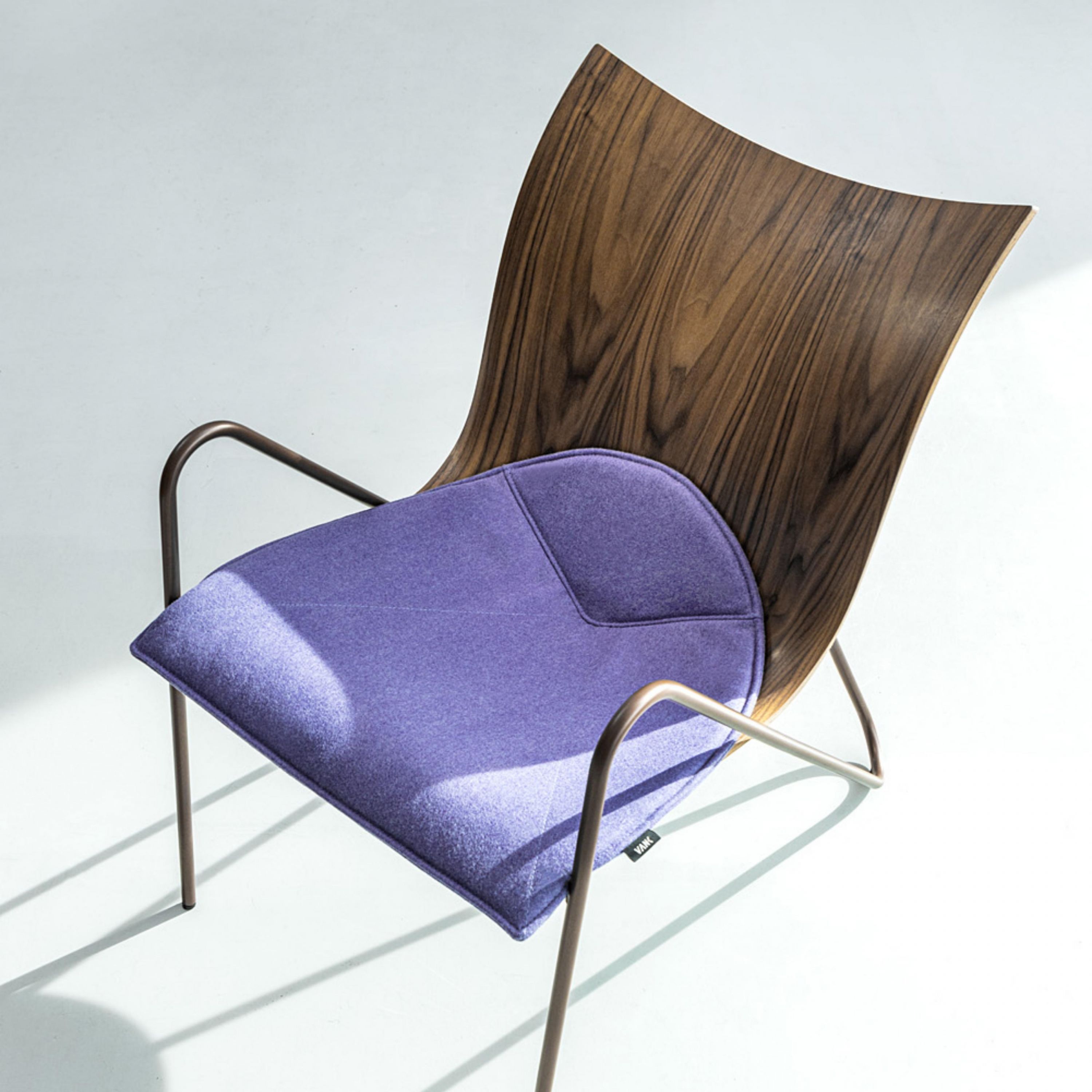 A VANK_PEEL lounge chair in plywood with natural walnut veneer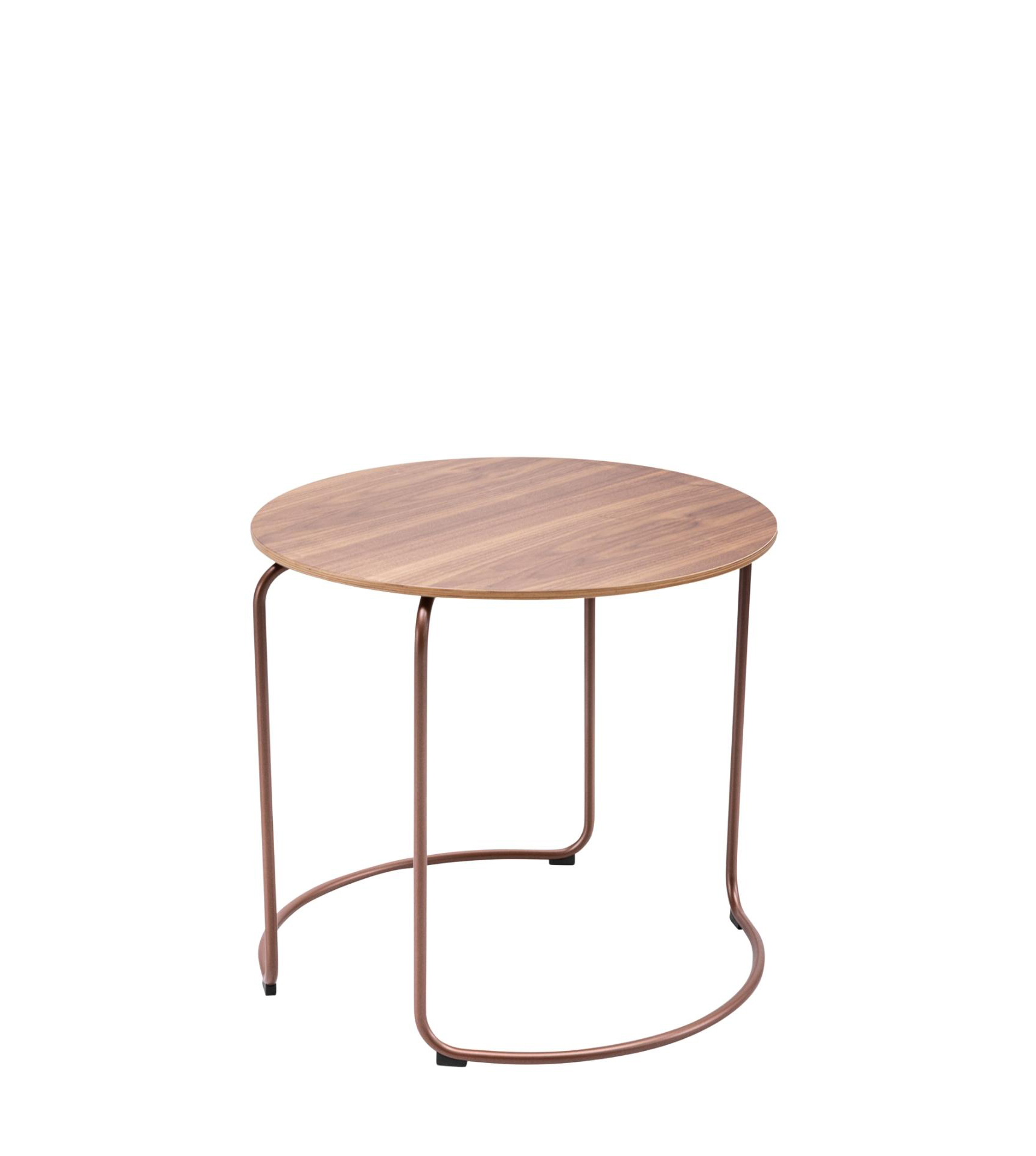 A tall VANK_RING coffee table with a top in walnut veneer

Walnut veneer and the colours of the metal elements: brown and golden beige from the VANK pattern book
9. VELOUR - A PLEASURE TO THE TOUCH
Velour has been en vogue for many years and it seems it will remain so also this year. The fabric consists of a base layer and a pile of dense, short threads, forming a distinctive mesh. Durable velvets can offer deep, saturated colour in a way other fabrics cannot. And the most fashionable of those saturated colours include maroon, navy blue, bottle green, and different shades of brown. In addition, soft, crinkled, velour-covered surfaces improve the acoustics of modern interiors, which has an impact on the well-being of those present inside - and we're back to the trend of well-being. VANK's fabric pattern book includes the CHARLES heavy-duty velour with a natural, uneven shading that highlights the elegance and unique nature of the furniture.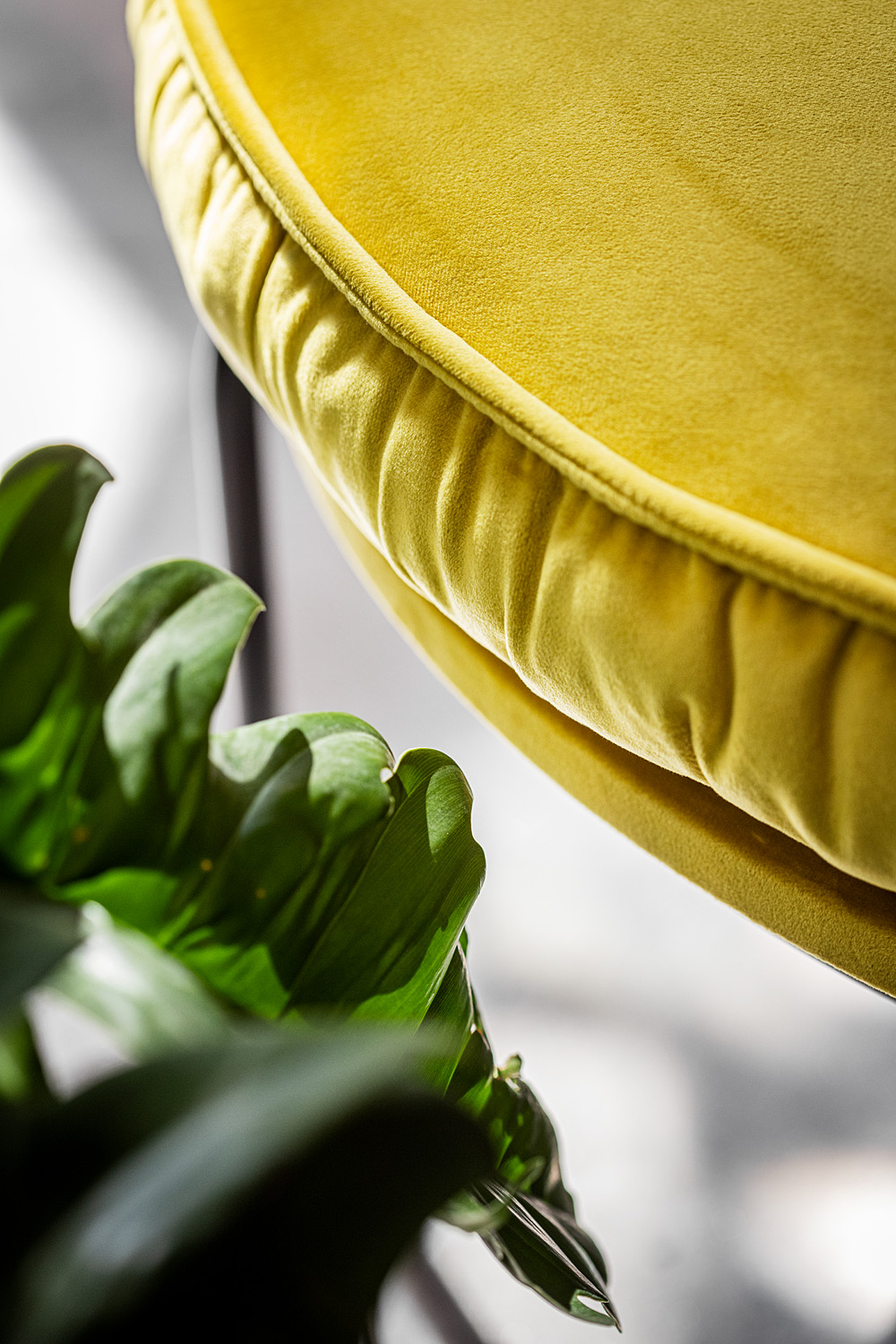 A velour RING pouf with a distinctive crease pattern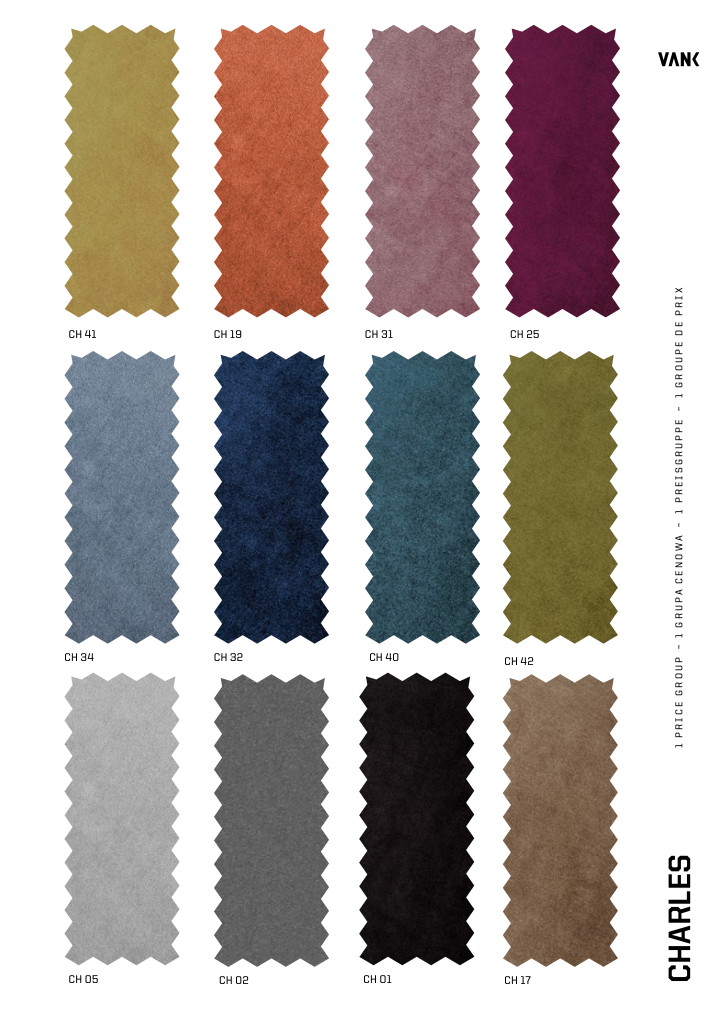 Upholstery velours from the VANK pattern book
10. FRIENDLY COLOURS
2023 is all about colours that make us feel good. They evoke a sense of simplicity, warmth, and harmony - while celebrating life in the here and now. Gray, cream, and white are no longer as common as they once were, making way for more lively shades instead. In addition to holiday-vibe pastels, dark and dramatic colours are still in and serve to make the space elegantly expressive. This year, go for the following:
• coral, apricot, spicy orange, pepper, terracotta
• pale blends of blue and green, sea water tones, jade green
• saturated navy blue and dark blue
• futuristic lavender and feminine fuchsia
• maroon, chocolate brown, and red-based brown
• warm, delicate gold, reminiscent of landscapes at sunse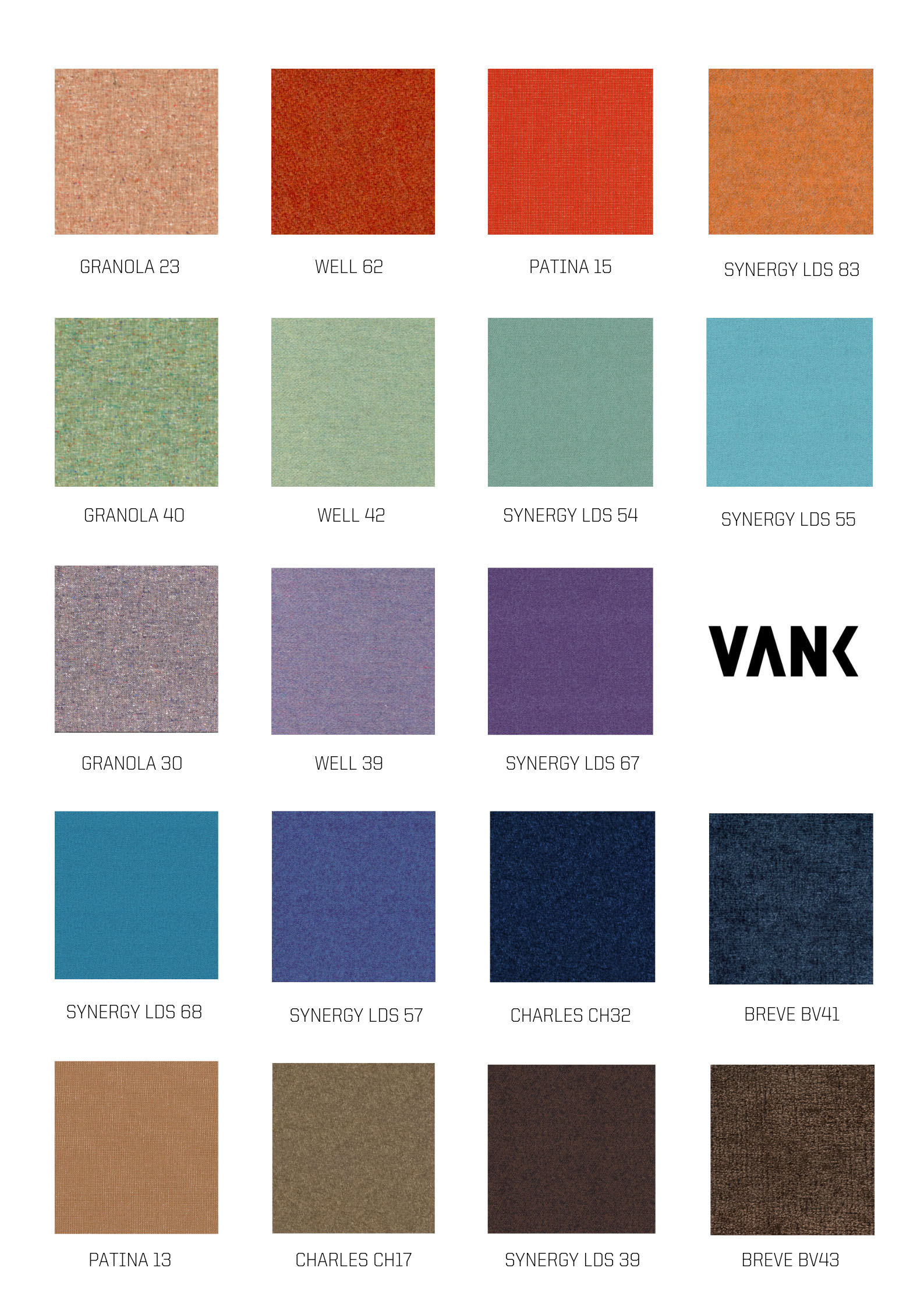 Selected VANK fabrics by 2023 trends