We are very happy to participate in the Workspace Design Show 2023 at Business Design Centre, where we showed our products for the first time, in cooperation with AGILITA – our UK distributor. We showed up there spreading our latest motto WELLBIOING, which reflects our way to employee well-being through using natural materials in interiors. It is also our story of sustainability, bio economics, photosynthesis and green offices of the future.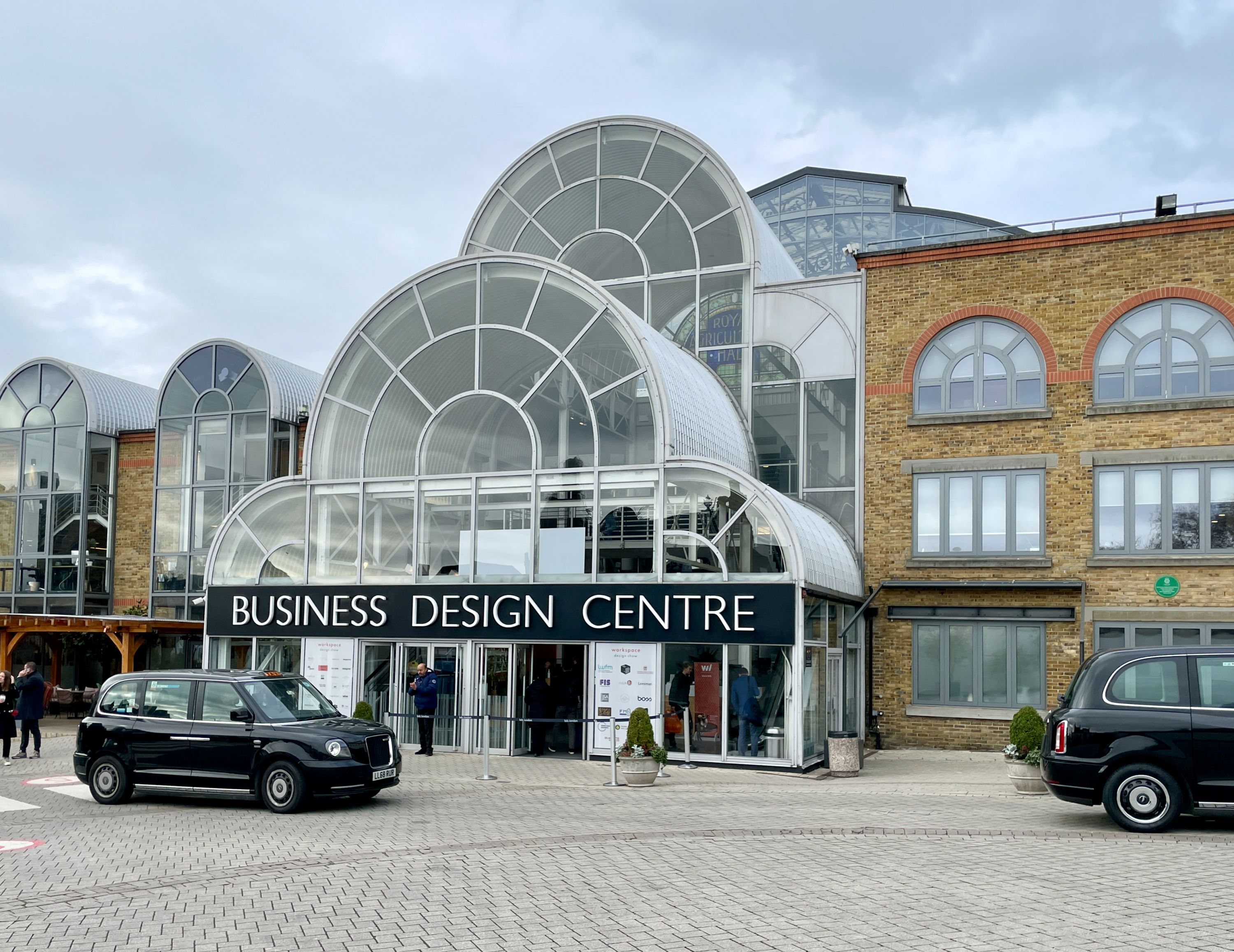 At VANK x AGILITA stand, we offered acoustic BIO wall panels, mobile screens, and pods, which customers can configure thanks to the available 2 colors and 5 shapes of panels. We also presented a surprising new form from bio composite - VANK_CUBE_BIO, which will soon be available for sale. The solution enables setting up an eco-friendly workplace anywhere, in any space. This modular system is based on a single element - the cube - and makes it possible to easily transform the interior in response to changing needs. A single module looks like a box, but the system can be a bench, a desk with a pouf, a counter, a shelf, a shelving unit, or a wall dividing the space. With such building blocks, it's possible to freely shape and form the space as well as configure and reconfigure the available furniture in an infinite number of ways. The collection supports creative teams and collective work culture, but also lets individualists working remotely and independently to have some fun.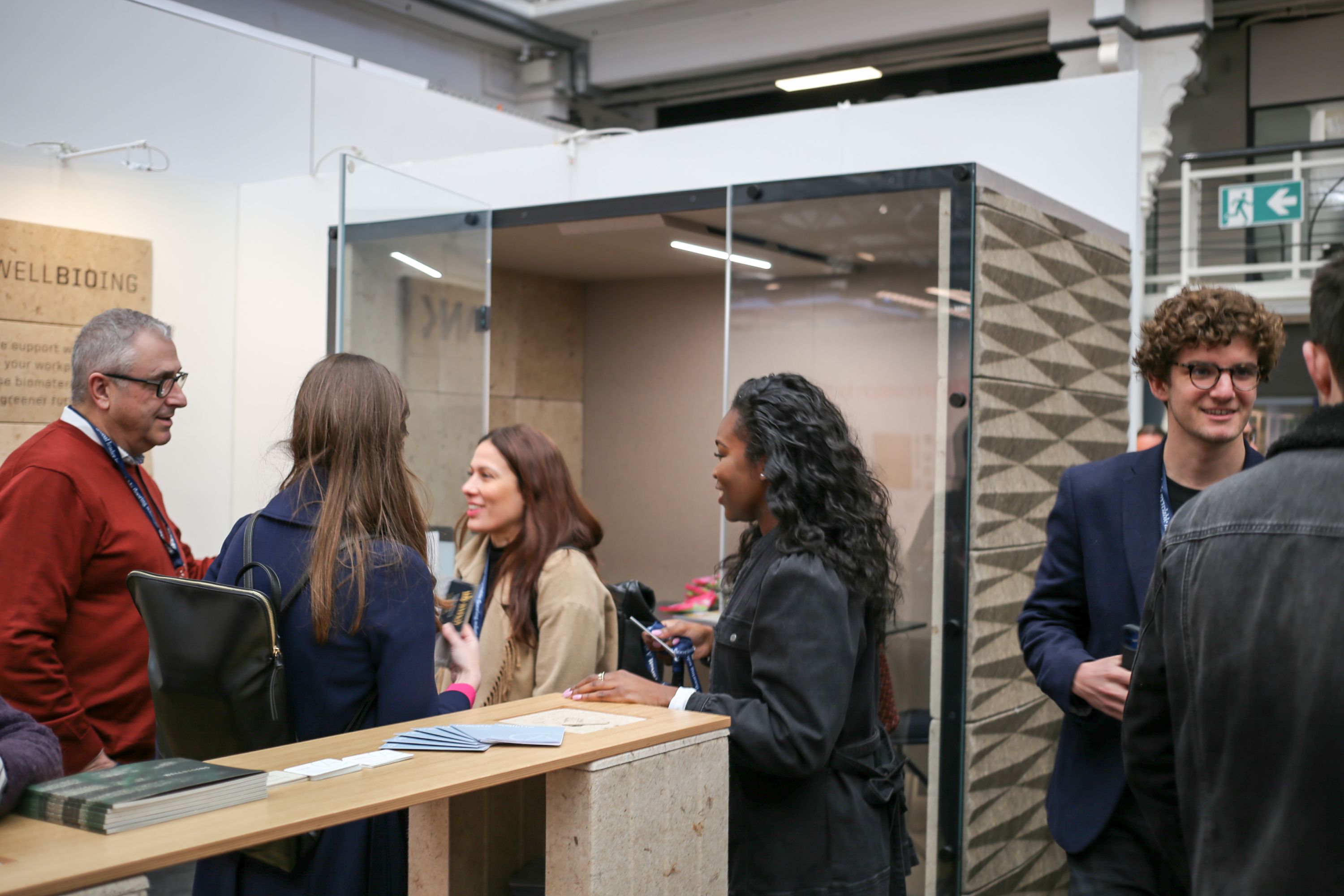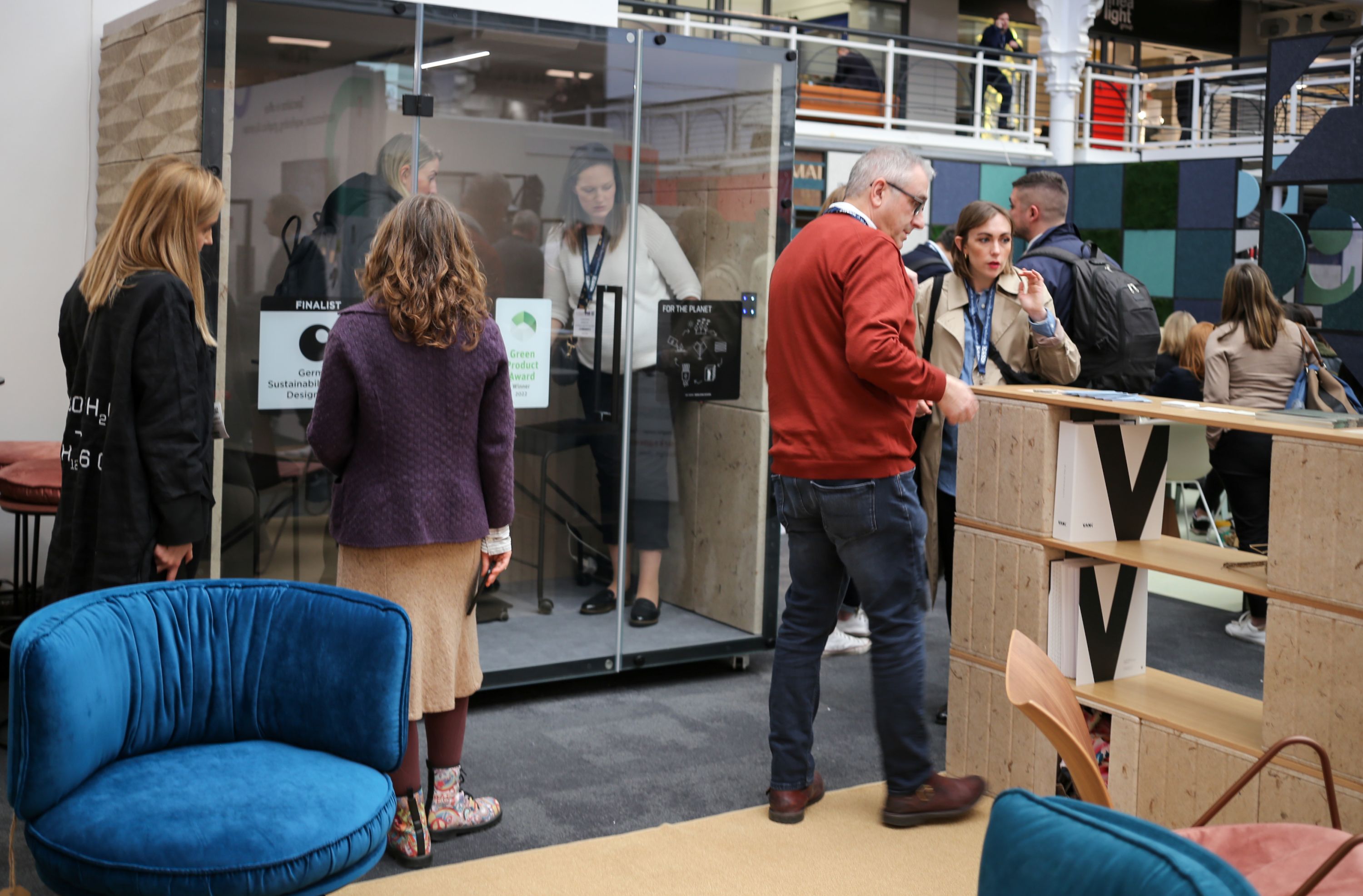 VANK_BIO material is created through modern technology using a bio composite based on flax and hemp fibers.
These plants absorb CO2 from the atmosphere during their growth phase and convert it into biomass through photosynthesis. Therefore, bio design is about products with a much lower carbon footprint than other office furniture. In addition, they are based on fast-growing fibrous plants that are annually renewable, do not require irrigation or fertilisation, and are safe and human-friendly due to their natural origin.
In London, we also showed an ACOUSTIC RELIEF made of 12 upholstered recycled PET panels. Custom-made artwork can be hung vertically (160x240 cm) or horizontally (240x160 cm). The panels (with the mounting system) meet the requirements for flame retardancy according to EN 1021-1, EN 1021-2 (cigarette and match).
The alpha coefficient for VANK panels is 0.9, indicating Class A sound absorption.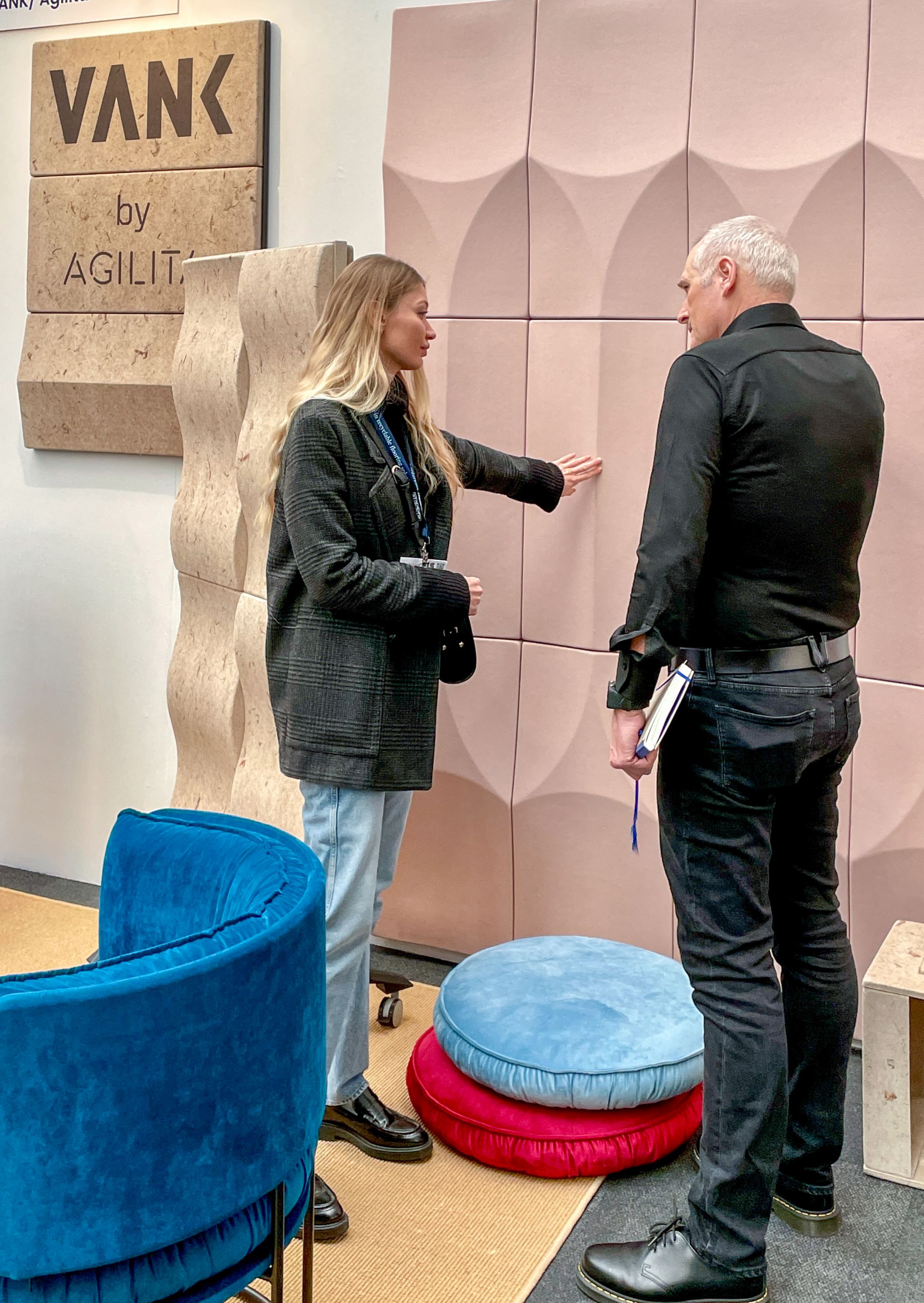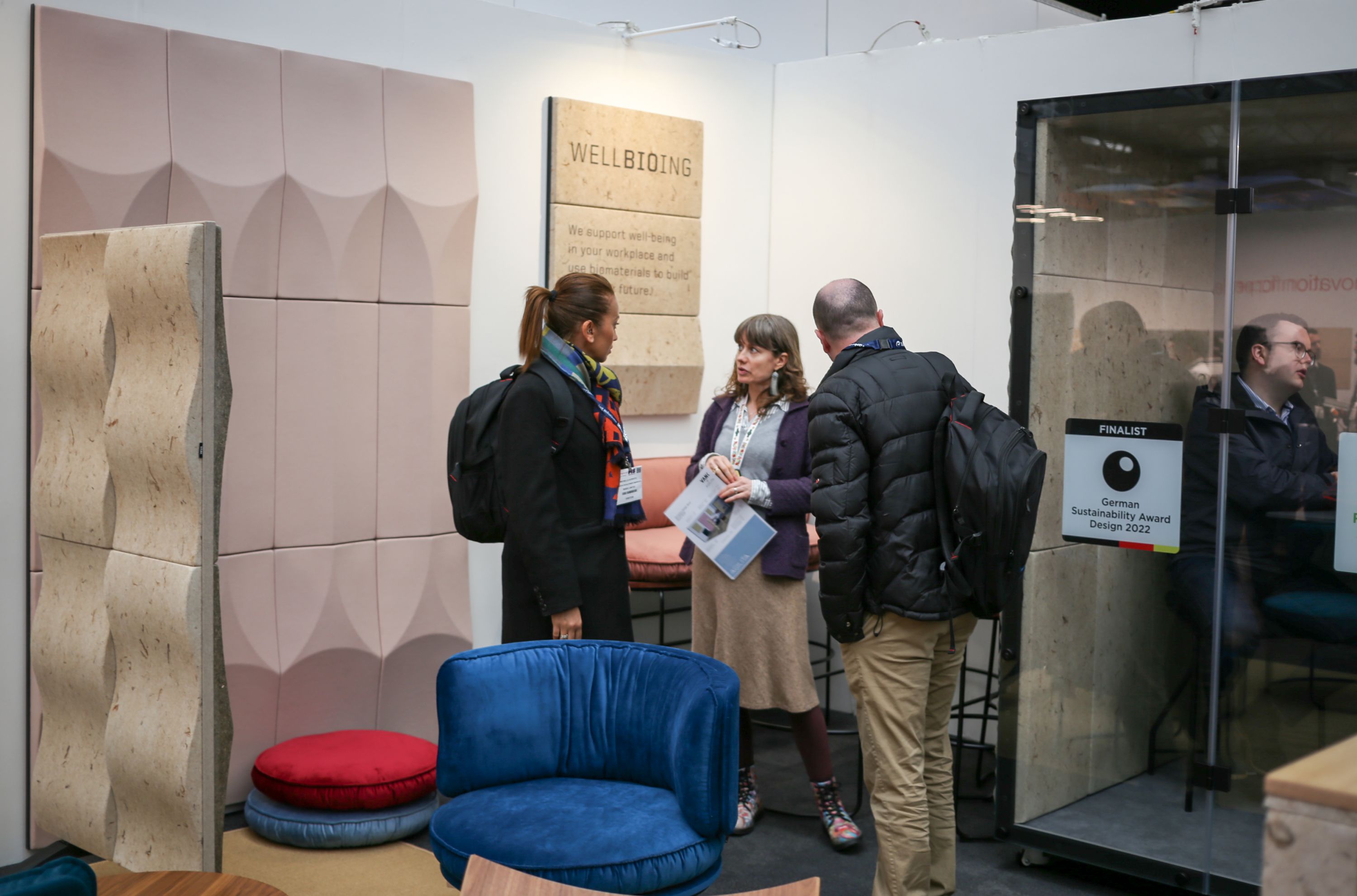 Complementing the acoustic solutions was furniture that fits inside the pods or make meeting spaces look and function better - the sustainable RING and PEEL collections. At the Business Design Centre, the panelists of FIS Talks (Finishes and Interiors Sector) could sit in our navy blue RING chairs thanks to AGILTA sponsoring the conference space.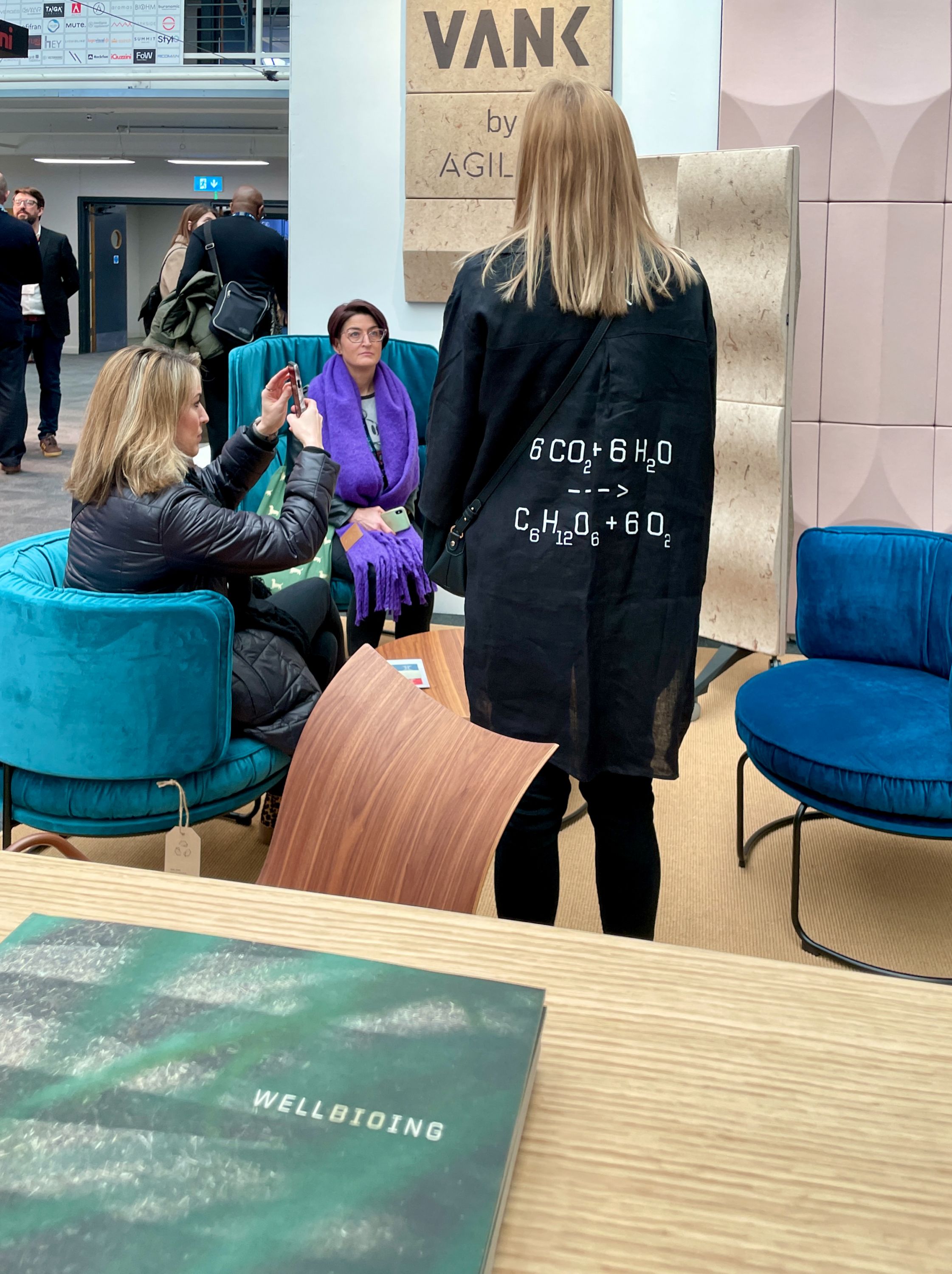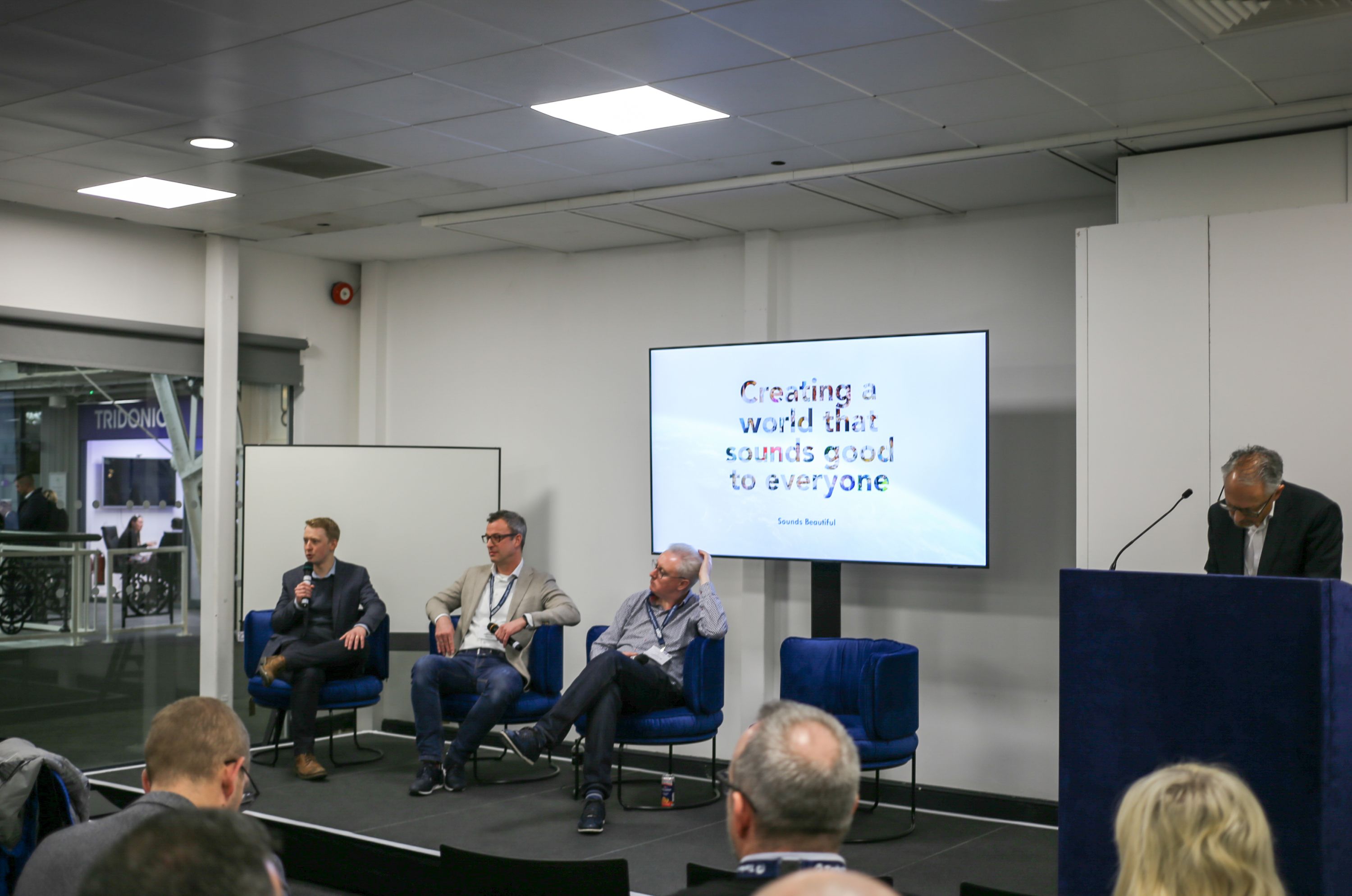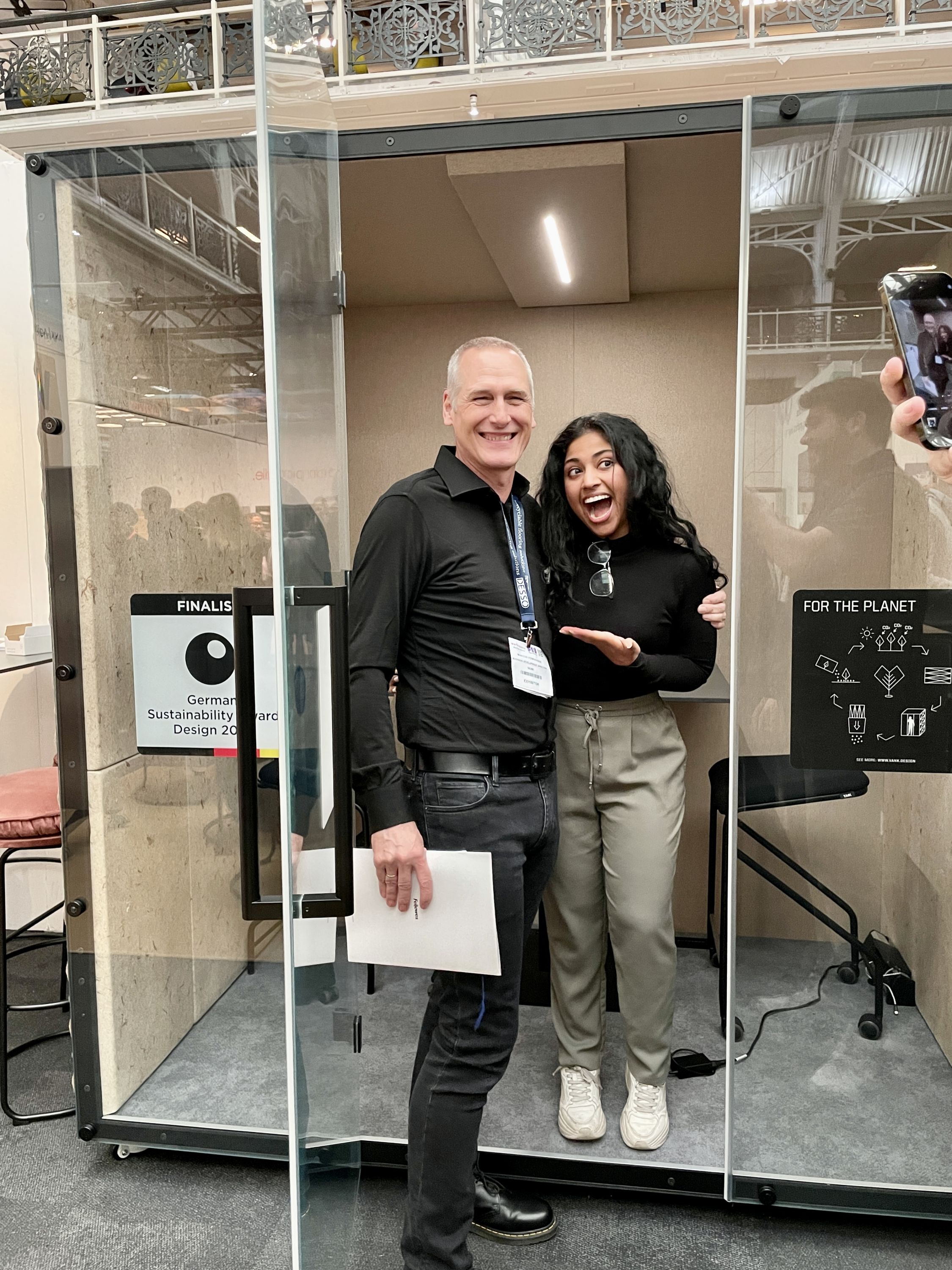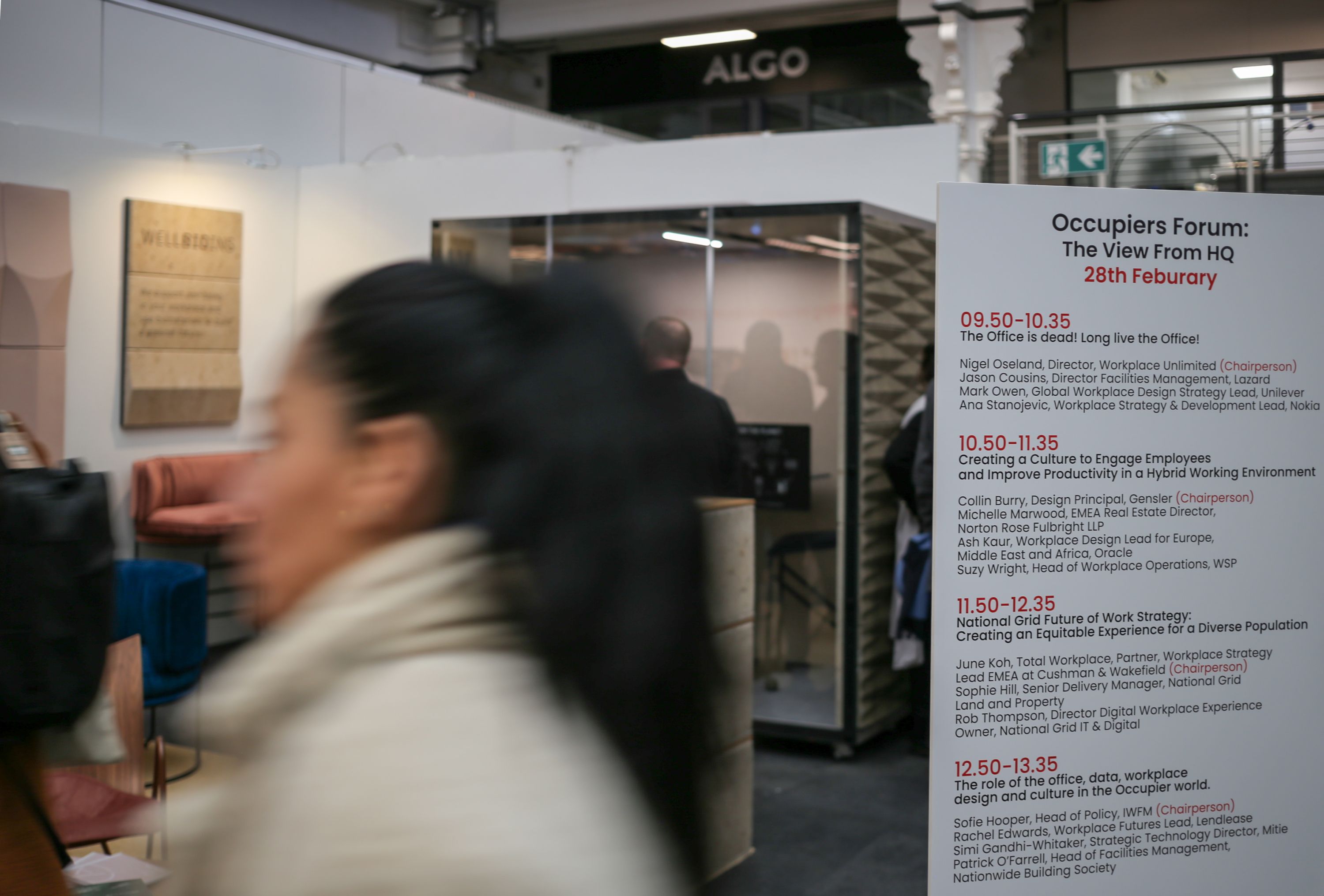 Dear visitors, thank you for dropping by, your contact details, kind words, intriguing enquiries. For more photos and videos, check out VANK official Instagram account.