_Discover VANK eco-design in Cologne and bring well-being to your workplace
Meet us in Hall 8 to test our new multifunctional solutions designed with well-being and the future of our planet in mind. Discover the new re:mind BOX and other acoustic configurations made from innovative biomaterials.
See you at our stand C-041 with 112 m2 of surface area, Hall 8.1
ORGATEC, 25-29.10, Mon-Fri 9 am — 6 pm, Sat 9 am — 4 pm
Koelnmesse, Messeplatz 1, 50679 Cologne, Germany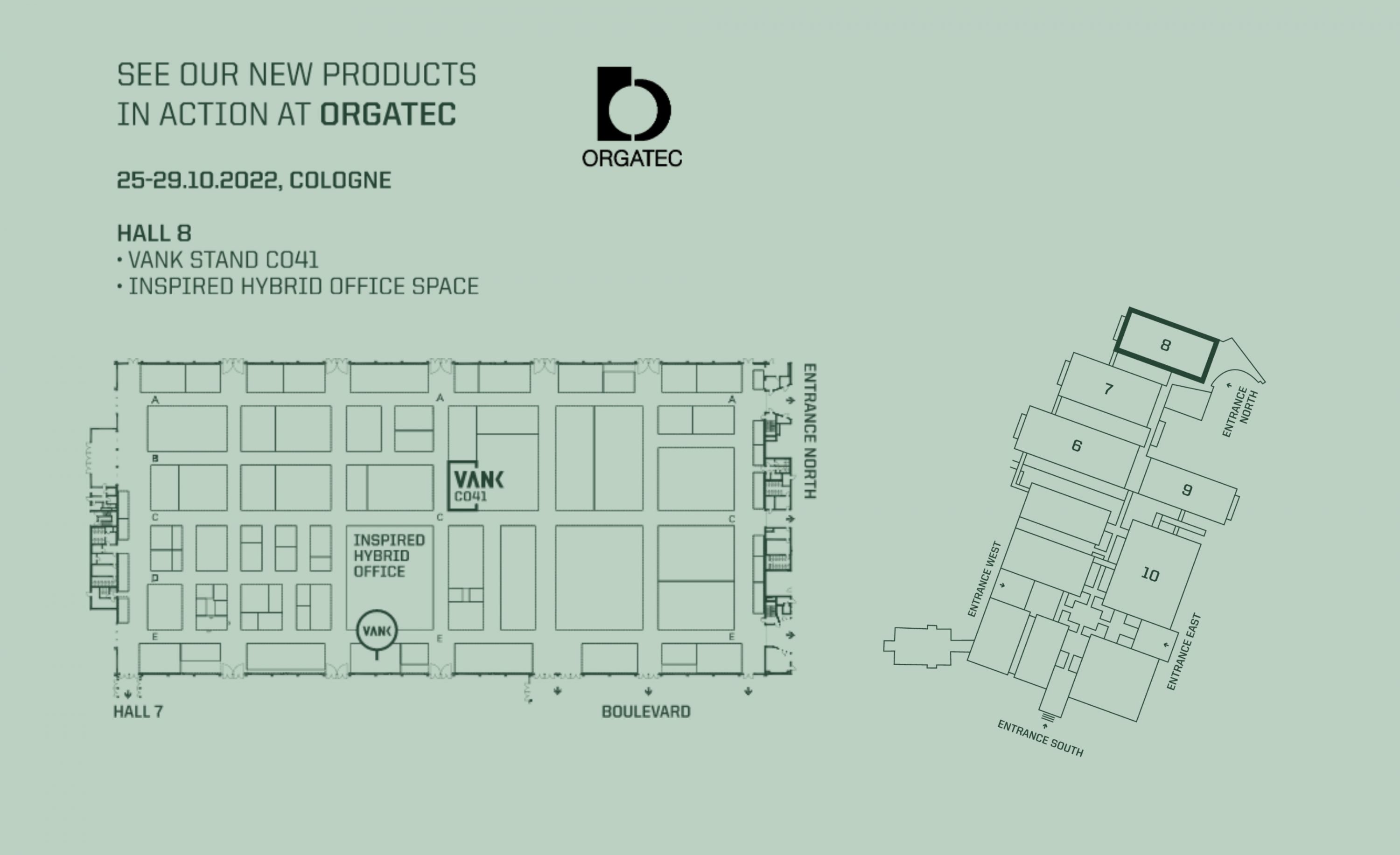 _TAKE PART IN AN EVENT FOR ARCHITECTS BY MD MAGAZINE

On the day before ORGATEC - Monday, 24.10, the VANK team will take part in an event organised by the md design and architecture magazine. You're most welcome to join us for a series of lectures on sustainable acoustic solutions and the importance of health and well-being in today's workplaces.
You can join us in person at BOGEN2 in Cologne or watch the event online.